Republican presidential candidate Donald Trump was rushed offstage by the Secret Service during a rally in Nevada Saturday night, after an incident in the crowd near the front of the stage. but returned within minutes.
The agency said in a statement that Trump was removed from the stage at the Reno-Sparks Convention Center after an "unidentified individual" shouted "Gun!" though no weapon was found after a "thorough search."
Witness David Newton told the Reno Gazette-Journal that the man holding the sign was trying to get closer to the stage just before the disturbance.
"He had something on his belly. I don't know what it was," Newton told the paper. "Somebody yelled 'gun' and everyone jumped on him. My friend put his knee on his head, but he kept getting up."
There are some unofficial reports and public opinion that this incident was provoked by Hillary Clinton supporter that in purposely came to Trump rally holding the "Republicans Against Trump" sign.
Secret Service agents quickly surrounded Trump before hustling him off the stage. Trump returned moments later and told the crowd," "Nobody said it was going to be easy for us. But we will never be stopped. Never, ever be stopped. I want to thank the Secret Service. These guys are fantastic."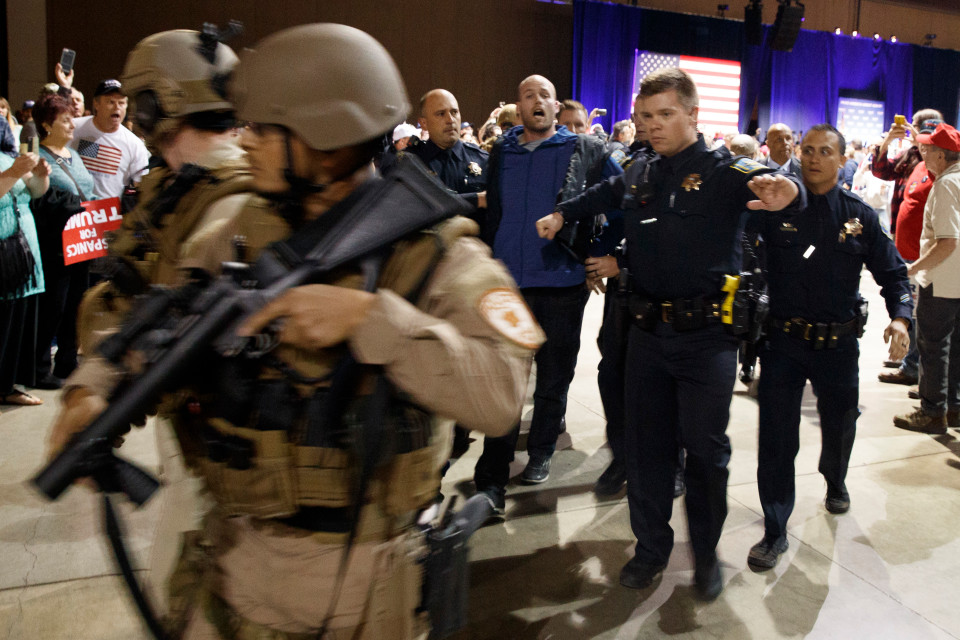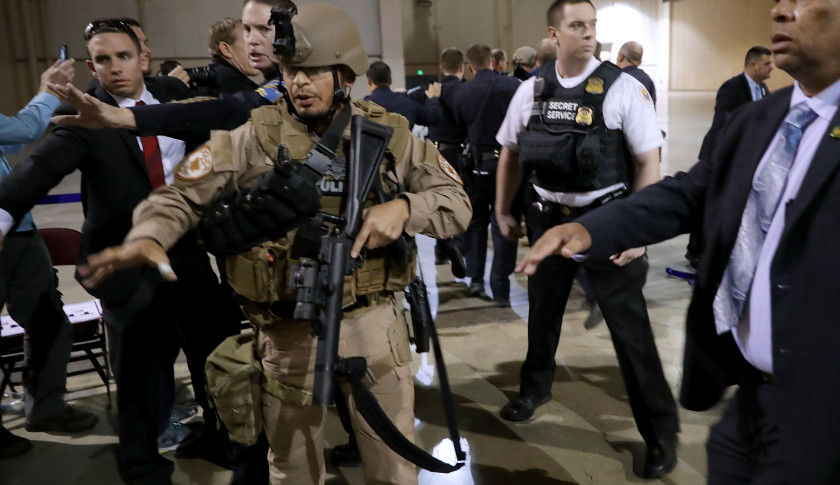 A person who later was identified himself to reporters as Austyn Crites immediately detained and led out by a throng of police officers, Secret Service agents and SWAT officers armed with assault rifles to a side room.
Donald Trump later gave a statement:
"I would like to thank the United States Secret Service and the law enforcement resources in Reno and the state of Nevada for their fast and professional response," he said. "I also want to thank the many thousands of people present for their unwavering and unbelievable support. Nothing will stop us – We will make America great again!"
Best Regards
TBU NEWS