Infectious diseases that the system insists have been mostly eradicated due to the advent of vaccines are starting to reemerge, with much of the blame for this being levied on the unvaccinated, who are automatically assumed to be the culprits. But a deeper look into the history of vaccines, how they work and what level of long-term protection they truly provide reveals that these golden calves of modern medicine are actually the vehicles through which infectious disease is being spread, with vaccinated individuals as the primary disease carriers.
It is the opposite of what we have all been told for decades about the nature of vaccines — that they produce immunity to diseases that might otherwise kill you, is one common claim, as is the assumption that refusing vaccines leaves one prone to both catching and spreading otherwise uncommon infectious diseases. These and other modern medical myths about vaccines pervade mainstream thinking, and yet they have absolutely no basis in sound science.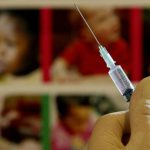 In an extensive rebuttal to a 2012 article written by Forbes' Steven Salzberg that blamed a whooping cough outbreak in the Northwest on unvaccinated children, Dr. Paul G. King, Ph.D., of FAME Systems deconstructs the popular misconception that infectious disease reemergence is the result of people not getting vaccinated. On the contrary, it is the vaccination schedule itself, which the federal government has been coercing people into complying with for nearly the entire last century, that is ultimately leading to and driving these outbreaks.
"Salsberg is simply using a longstanding 'straw man' created long ago by his fellow vaccine apologists to divert the public's attention from the reality that… the current pertussis vaccines are neither effective in providing those inoculated with them long-term protection from contracting whooping cough nor… cost effective," explains Dr. King in his paper.
Vaccines as destroyers of natural immunity?
One thing that few people, including many health professionals, fail to understand is that vaccines override the body's innate, or mucosal, immune system. Also known as non-specific immunity, innate immunity is our bodies' primary line of defense against all types of bacteria, toxins and other harmful invaders — the gatekeeper, if you will, that protects the body's adaptive immune system from having to face these intruders directly.
Under ideal conditions, the innate immune system kicks into high gear at the first sign of a threat, blocking pathogens from getting past the nose, mouth, digestive tract or other bodily entry point. If for some reason the innate immune system fails at this task, the adaptive immune system picks up where it left off, adapting, as its name implies, to tackle the specific threat.
But this natural immune response is thwarted by vaccines, which intentionally bypass the innate immune system and go straight for the adaptive immune system. The resultant immune response is both unnatural and completely out of order, generating only temporary and often incomplete immunity as opposed to the lifelong immunity garnered from natural exposure.
"Whereas natural recovery from many infectious diseases usually stimulates lifetime immunity, vaccines only provide temporary protection and most vaccines require 'booster' doses to extend vaccine-induced artificial immunity," says Barbara Loe Fisher, president and co-founder of the National Vaccine Information Center.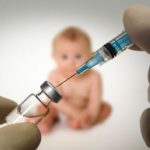 The same is true for vaccines against pertussis, or whooping cough, which Dr. King, through his extensive research, found only provide a few years of limited protection as opposed to a lifetime of full protection in unvaccinated individuals who contract the disease naturally. The former have to continually get booster shots to maintain their immunity, while the latter are essentially immune for life after contracting the disease once.
"At best, the current views are that the 'protection' provided by 'pertussis' vaccination lasts no more than 3 years in some percentage of those who are 'fully' vaccinated and initially protected," wrote Dr. King. "In the pre-vaccination era, having a case of whooping cough and recovering from it conservatively provided 10 to 50 years of protection from a re-infection that resulted in a clinical case of whooping cough caused by either B. pertussis or B. parapertussis."
In other words, unvaccinated individuals who contract mild whooping cough at a young age end up developing lifelong immunity to the disease without the need for a vaccine, and they also never become carriers of the disease. Vaccinated individuals, on the other hand, will never develop lifelong immunity, and will continually have to receive "booster" shots as protection, which the data shows is not always reliable or foolproof and can even lead to vaccine-induced health problems.
"Unlike the natural disease which appears to confer lifelong immunity, present day pertussis vaccines confer only partial and relative transient protection," wrote Drs. James W. Bass and Stephen R. Stephenson in a 1987 study entitled The return of pertussis. "A high degree of protection persists for 3 years, decreasing thereafter for 12 years after which little or no protection is evident."
Learn more: Natural News – Vaccine Myths
Be sure to check out Dr. Paul G. King, Ph.D. full study on vaccines here:
http://dr-king.com
Source:
Natural News
Best Regards
TBU NEWS