Latest: Syrian Army has declared ceasefire over. 
The Syrian Army's statement blames "terrorist groups" for jeopardizing the cessation of hostilities, Reuters reports.
"It was assumed that the ceasefire will present a real chance to end the bloodshed, but terrorist groups did not adhere to any of the points of the agreement on a ceasefire, the number of violations on their part has exceeded 300,"

The Syrian Army claims that "armed terrorist groups took advantage of the declared ceasefire" in order to regroup and mobilize additional forces.
Please read the full statement: at  SANA
There are unofficial reports that the reason may be due to alleged US involvement in recent airstrike over Syria that killed 62 Syrian soldiers. Earlier statements that came from Russian ministry of defence and Syrian officials have indirectly implied that US may have intentionally defend ISIS…
There are no information of when or will the ceasefire will be restored.
More details to follow…
Earlier: US-led coalition aircraft targeted Syrian government forces near Deir ez-Zor killing 62
The Syrian military said that aircraft of the US-led coalition targeted Syrian government forces near Deir ez-Zor airport, state media reported.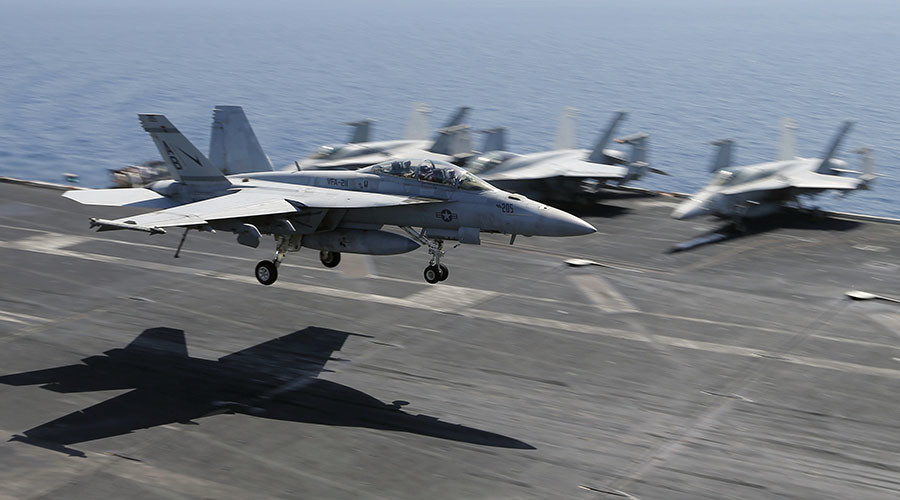 The attack resulted in casualties and destroyed Syrian army's equipment and "clearly paved the way" for Daesh terrorist group to advance and gain control over the position, the General Command said as quoted by SANA.
Damascus called the US-led coalition's alleged attack a "serious and blatant aggression" against Syria and Syrian government army.
The Syrian military added that it "constitutes conclusive evidence that the United States and its allies support ISIS [Daesh] and other terrorist organizations, stressing that this act reveals the falseness of their claims of fighting terrorism."
The news comes amid a ceasefire in Syria agreed by Russian Foreign Minister Sergey Lavrov and US Secretary of State John Kerry on September 9.
A statement from US Central Command said the coalition conferred with the Russian military before the strike. "The coalition airstrike was halted immediately when coalition officials were informed by Russian officials that it was possible the personnel and vehicles targeted were part of the Syrian military," CENTCOM said.
The Russian military said 62 Syrian soldiers were killed near Deir Ezzor Airport, according to state-run Sputnik News Agency. It quoted Russian Maj. Gen. Igor Konashenkov as saying two F-16s and two A-10s carried out four strikes.
The Russian Ministry of Defense said ISIS militants launched an attack on the Syrian position after the airstrikes, Sputnik reported.
Moscow has called an urgent UN Security Council meeting after US-led coalition airstrikes hit Syrian forces, killing 62 soldiers and wounding 100 more, the Russian Foreign Ministry has said.
The Foreign Ministry has also demanded full and detailed explanation from Washington over the incident in Dier ez-Zor, in which 62 Syrian troops were killed and over 100 injured.
Moscow stressed that it is concerned by the US airstrike targeting the Syrian army units which had been destroying Islamic State (IS, formerly ISIS/ISIL) militants.
The ministry added that the Russian side had never been notified of US plans to carry out bombings in the Dier ez-Zor area.
Updated info: First reports claimed 80 killed latest informations downgraded that estimate to 62 killed. Confirmation came from Russian Ministry of Defense.
Best Regards
TBU NEWS