TBU NEWS Live – Ustream :
http://www.ustream.tv/channel/z6XTkFGTUZm
Due to technical issues TBU NEWS is not able to report / stream live but it will post pictures and later video.
19:00 – Anti government protest has started in downtown Podgorica the capital city of Montenegro.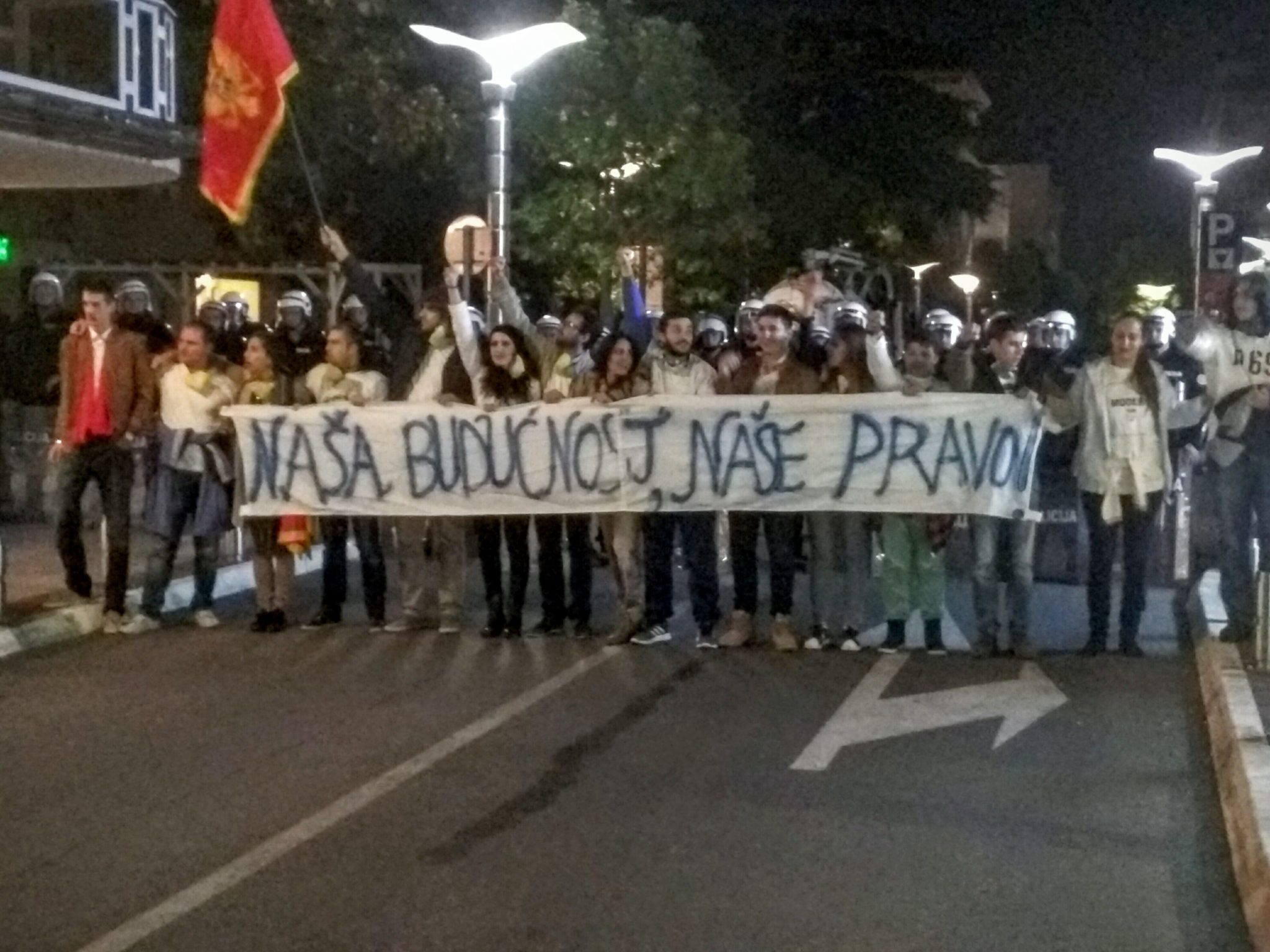 ---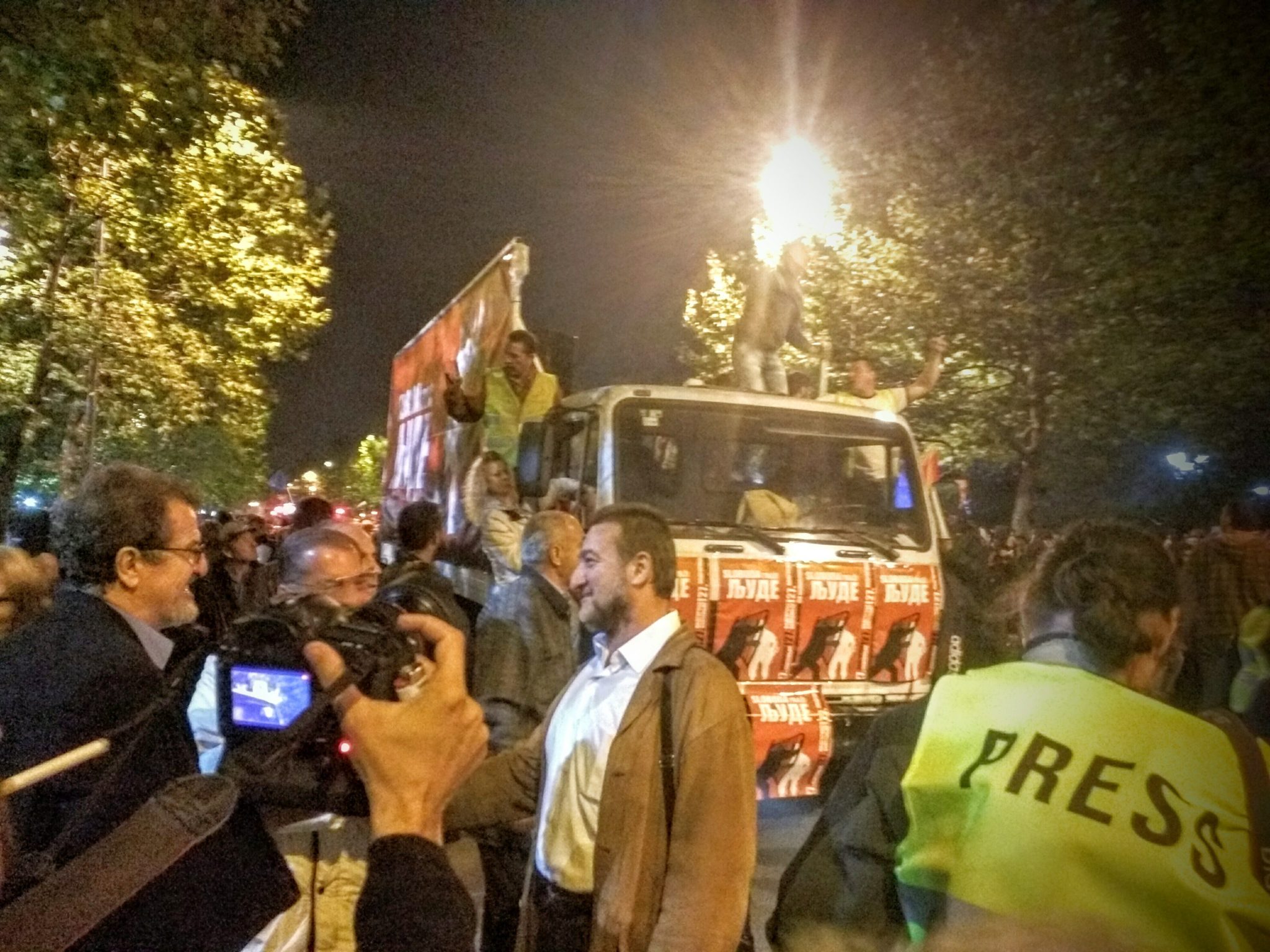 19:39 – The opposition leaders gave the 48 minutes ultimatum to the Government of Montenegro to respond.
20:21 – Police forces are preparing the gas masks.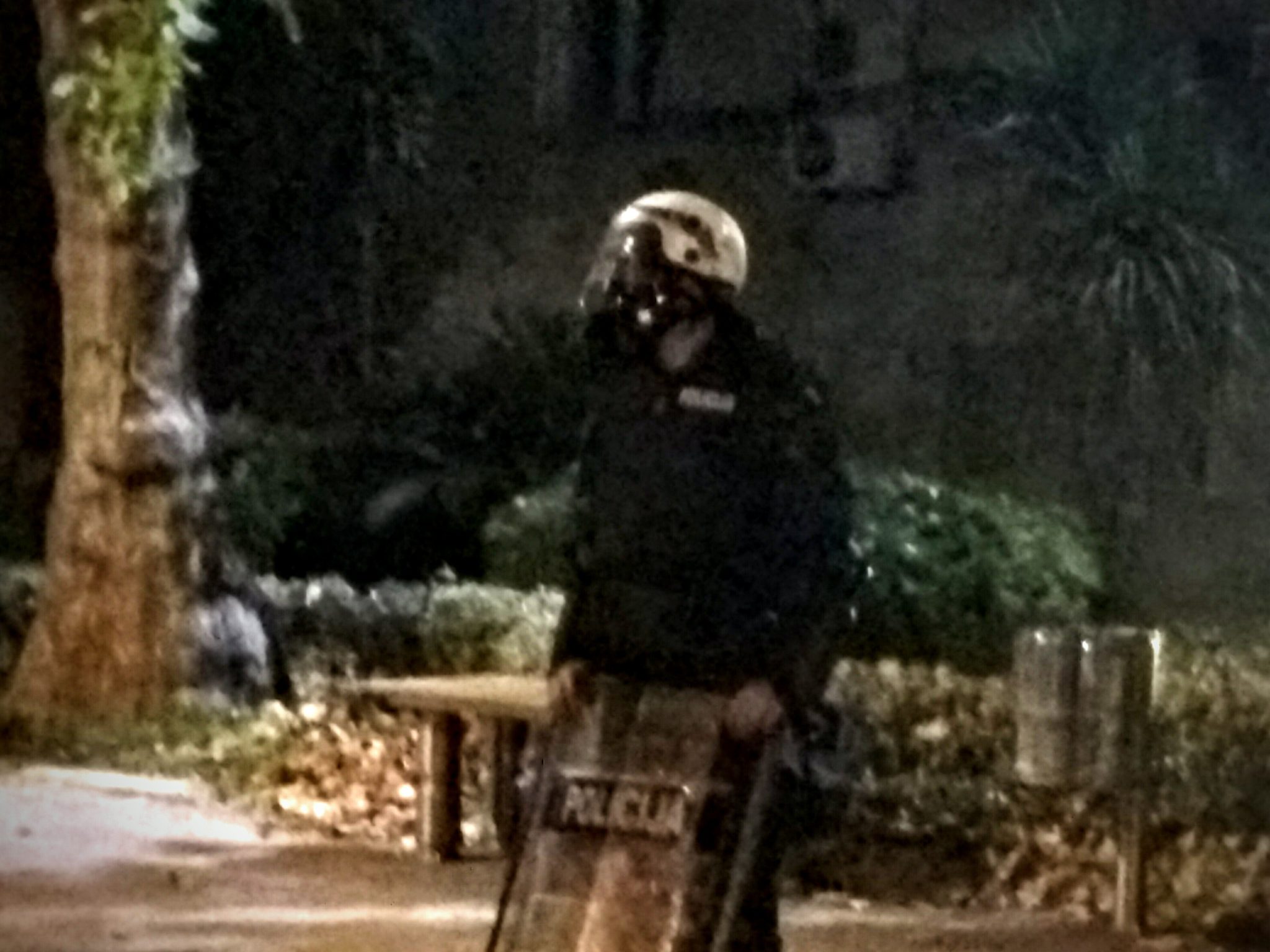 20:27 – Opposition leaders are asking the Government and Milo Djukanovic the prime minister of Montenegro to step down and give their resignation. They are calling the police to come with people to throw their shields down.
20:43 The opposition leaders are trying to enter into the parliament of Montenegro.
20:59 – Opposition leaders are still talking with police asking them to let them enter into the parliament building.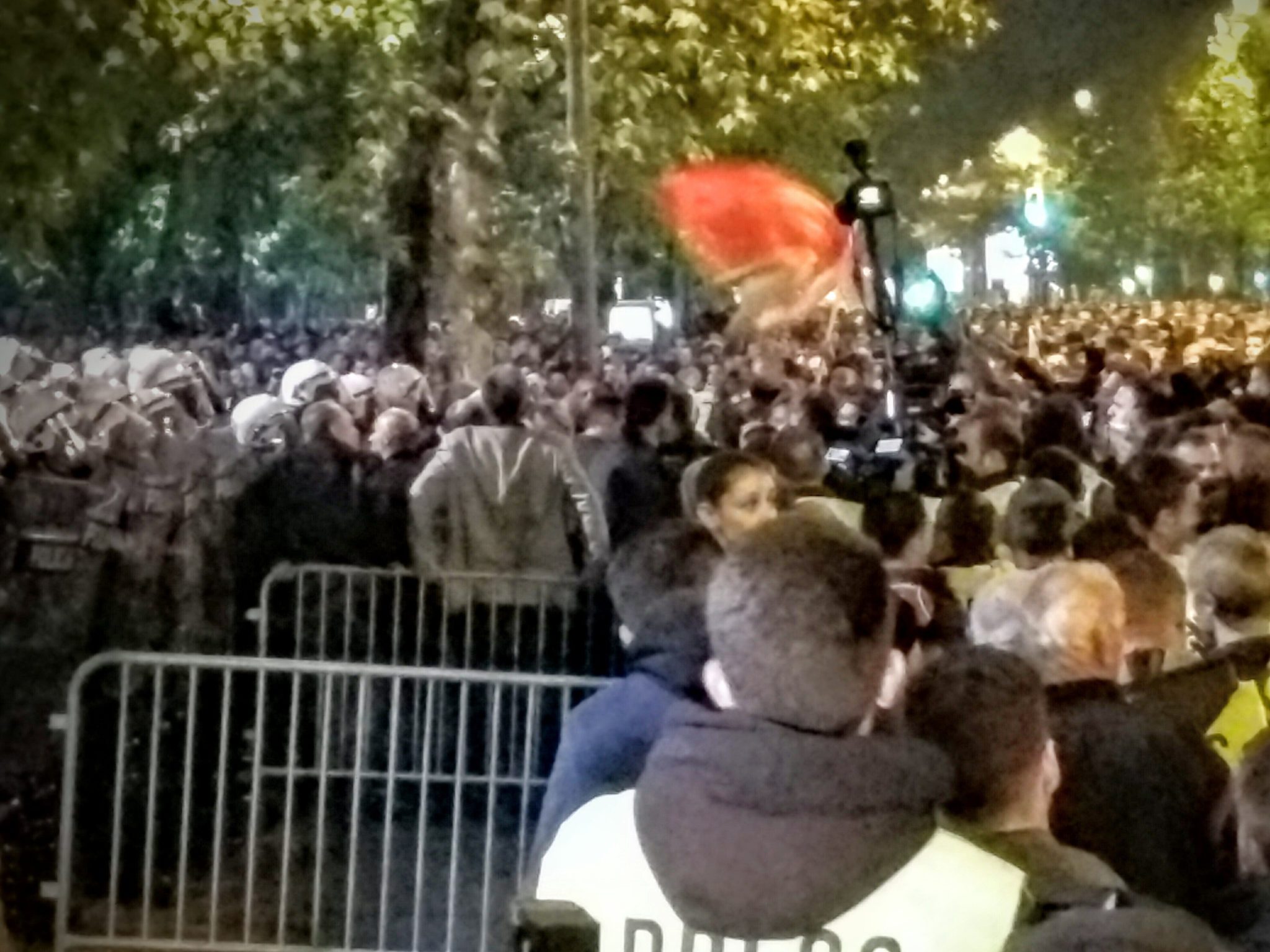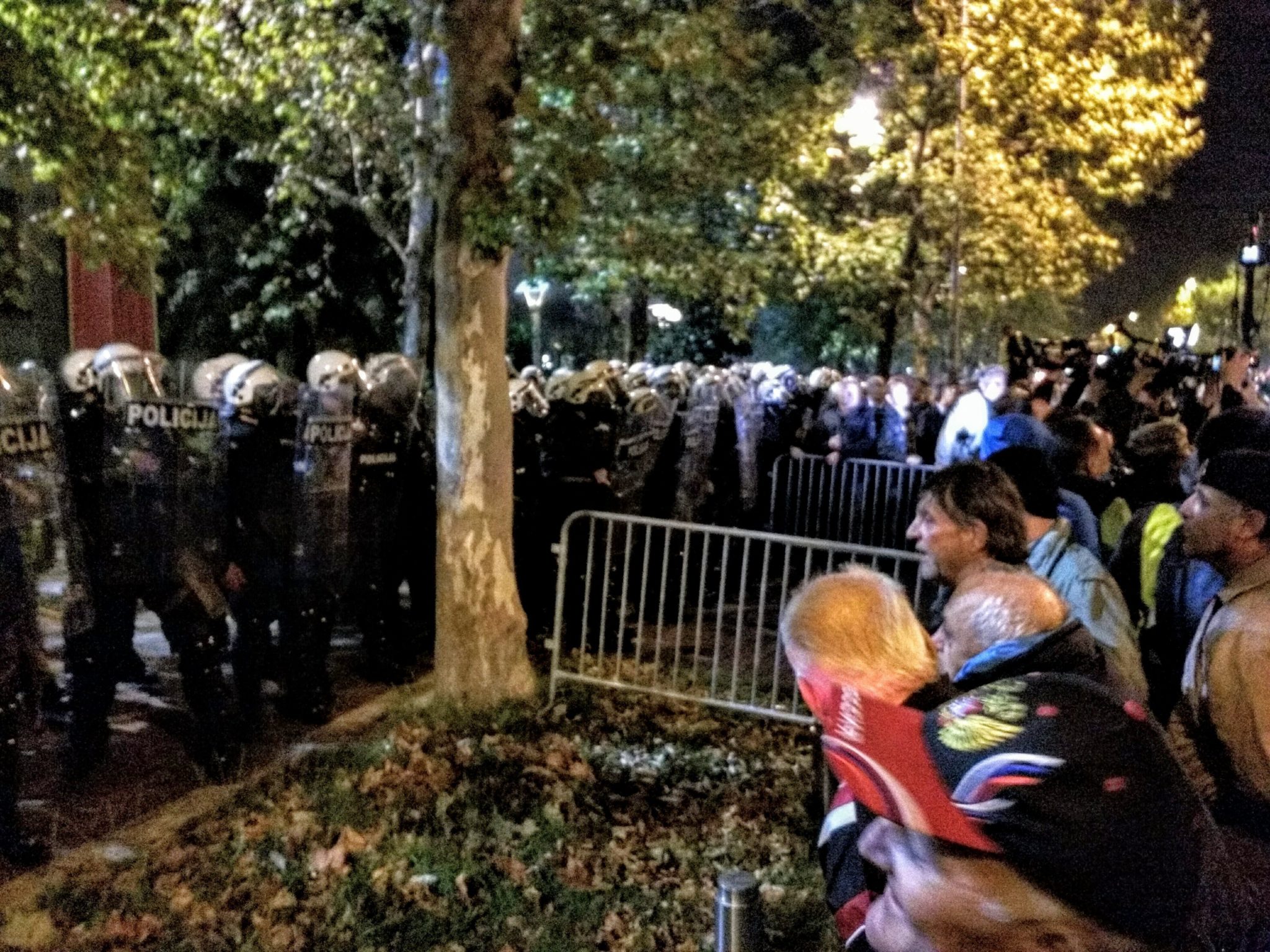 21:03 – Unofficial information states that Police drones are flying over the parliament.
21:23 – Opposition leaders are calling for the president of Montenegrin parliament Ranko Krivokapic to come at the gates of the parliament building  and resign. Opposition leaders are saying that they will not give up until the end and that this is the night when the Government of Montenegro will fall.
21:32 – Local news agency Vijesti published that President of Montenegrin Parliament Ranko Krivokapic has offered the opposition leaders entrance into the parliament peacefully.
21:59 – The opposition leaders gave the last speech / ultimatum to police to let them enter into the parliament in next 10 minutes or they will not be responsible for the people reaction or anything what happens next.
22:15 – After 10 minutes passed the hell on the streets of Podgorica has begun. People gathered in front of the parliament have begun to throw stones, flairs, molotovlev coctails and everything that they had with them on to the police forces of Montenegro than the police reacted and thrown the tear gas and shock bombs on to the protesters.
Police has managed to disperse the people gathered around the parliament and Government buildings. The fighting with the police has continued on the streets all around of Podgorica downtown.
Several police officers and protestors are hurt.
Fighting between police and protestors continued all around the Podgorica the capital city of  Montenegro.
The press conference of Ministry of interior affairs Rasko Konjevic is scheduled in couple of minutes.
Stores and other small business around the Podgorica are being destroyed and looted.
23:15 – Local news agency Portal Analitika says that the Andrija Mandic opposition leader has being arrested …it was confirmed by the official police sources….
BEST REGARDS
TBU NEWS