Early Wednesday morning a Strong and devastating earthquake with magnitude of 6.2 has struck central Italy. There are reports of several people dead and many injured. Towns near the epicenter are devastated and turned into rubles. Earthquake struck  near town of Norcia at 3:36 a.m European time while most of the residents where at sleep.
The 6.2 earthquake struck 10 km southeast of Norcia, Italy, occurred as the result of shallow normal faulting on a NW-SE oriented fault in the Central Apennines. The Apennines is a mountain range that runs from the Gulf of Taranto in the south to the southern edge of the Po basin in northern Italy. Geologically, the Apennines is largely an accretionary wedge formed as a consequence of subduction. This region is tectonically and geologically complex, involving both subduction of the Adria micro-plate beneath the Apennines from east to west, continental collision between the Eurasia and Africa plates building the Alpine mountain belt further to the north and the opening of the Tyrrhenian basin to the west. 
Officially reported by USGS – United States Geological Survey
Earthquake has been felt in Rome. In one of the nearest places Amatrice has been hit hard: half town has gone, building collapses, roads cut off.
Aftershocks are continuing…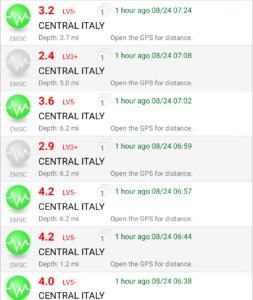 Latest reports indicate that there are several people dead and many more injured. These are the first disturbing images after this major earthquake that struck central Italy.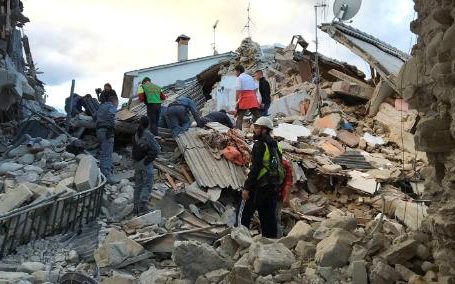 Rescuers at work  following the quake in Amatrice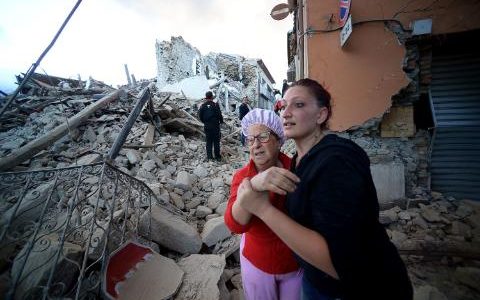 Residents react after the devastating damage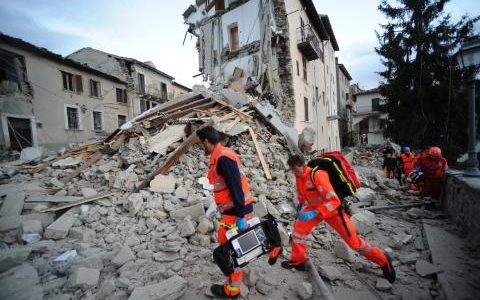 Rescuers search a crumbled building in Arcuata del Tronto
CREDIT: SANDRO PEROZZI/AP
Update 9:00 am European time
New casualties estimates are coming, At least 14 people died including children following the 6.2-magnitude earthquake early Wednesday. Towns are left in roubles. The hardest hit towns by earthquake are Amatrice ,Accumoli and Arquata.Reported by RAI.
Update 9:30 am European time
USGS reported that several aftershocks earthquake happened with magnitude of 5.5. Main earthquake has being very shallow. Aftershocks will continue for days
Terrible destruction of Italy town of Amatrice – by TheGuardian
The major of Amatrice says "Amatrice is no more"
Update 9:58 am European time
The latest reports indicate 21 people dead including children death toll is rising many are still trapped beneath the rubbles. Hospitals near the quake zone are calling for doctors and nurses to tace care of victims of this apocalyptic event that struck central Italy.
USGS reports that quake was quite shallow and that aftershocks and landslides are to be expected.
Rescue service's are trying to find trapped citizens beneath the rubles of devastated towns.
Update 10:37 am European time
The Mayor of Accumoli, Stefano Petrucci, said that the town's most recently built buildings were worst affected, and that the "historic ones suffered less damage."
"We're digging, digging … hoping to find someone alive," he told Rai News 24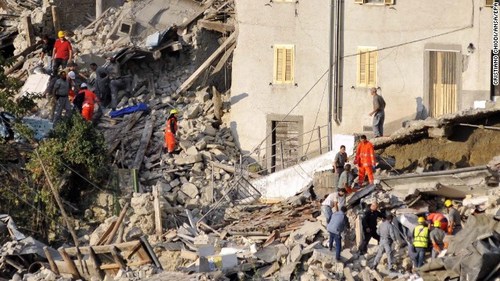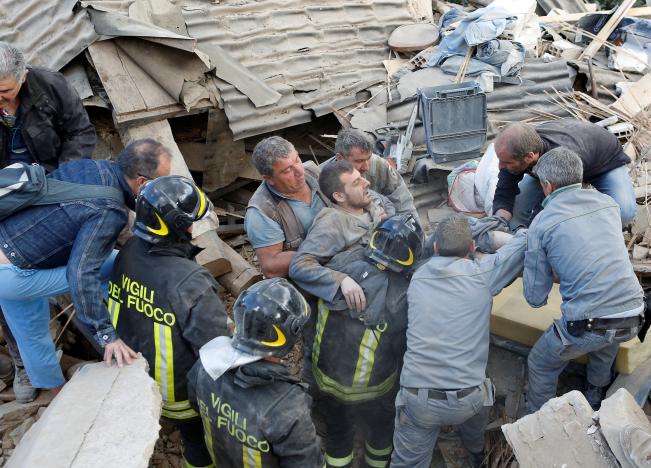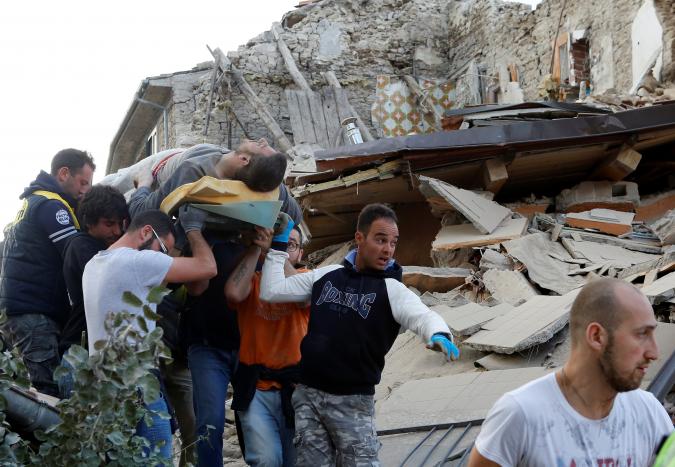 Emergency teams are on the scene but they're having trouble reaching all the affected areas. "The biggest problem at the moment (are) logistic problems because it's in central Italy, with really small villages. Now the biggest challenge is to reach all of them. But we can say we are managing," says Tommaso Della Longa from the Italian Red Cross.
FACEBOOK ACTIVATES SAFETY CHECK FOLLOWING ITALY EARTHQUAKE: Facebook has activated its safety check following a 6.2 magnitude earthquake which hit central Italy early on Wednesday morning. Early reports indicated that the quake's epicenter was in Norcia, about 106 miles northeast of Rome.
Quickly find and connect with friends in the area. Mark them safe if you know that they're OK.!!!
Please be free to visit , use it and share it:  
Update
USGS – United States Geological Survey – states that there will be some considerable economic impact due to this devastating earthquake. Look at the USGS estimates :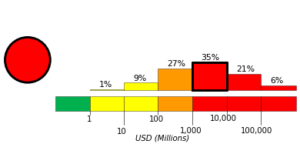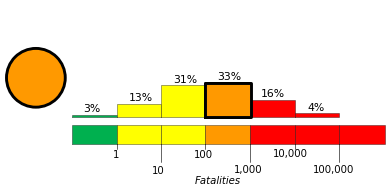 Update 11:00 am European time
Italy's defense ministry mobilized the Army to help in the search for survivors.
Latest Updates – 13:15 pm European time
Latest figures show 38 people dead and 150 missing, as rescuers search for survivors.
Many of the dead were in Accumoli, close to the epicentre, and a short distance away in Amatrice, which was largely reduced to rubble.
The village of Pescara del Tronto was levelled to the ground and the number of dead is expected to rise.
Prime Minister Matteo Renzi paid tribute to the volunteers and civil defence officials who had rushed to the scene in the middle of the night and used their bare hands to dig for survivors – reported by BBC
Latest Update 14:53 pm European time 
Recent figures shows that death toll is rising fast…there has been reports of 63 confirmed casualties due to devastating 6.2 magnitude earthquake that struck central Italy early in the morning. – Reported by RAI
Many more are considered to be missing. For now numbers are unknown. Rescue operation is under way. Helicopters and rescue vehicles are heade toward the epicenter. 433 fireman's are on  present at the epicenter of this disaster.
Prime Minister of Italy Matteo Renzi stated:
"This is a moment of pain for Italy"
Update 16:00 pm European time
Latest official reports states that there are 73 confirmed deaths 53 from Amatrice alone.
Rescue dogs, heavy machinery fireman's ambulances… and others are included in the search and rescue operations in aftermath of this catastrophic event.
The aftermath – Devastation on the ground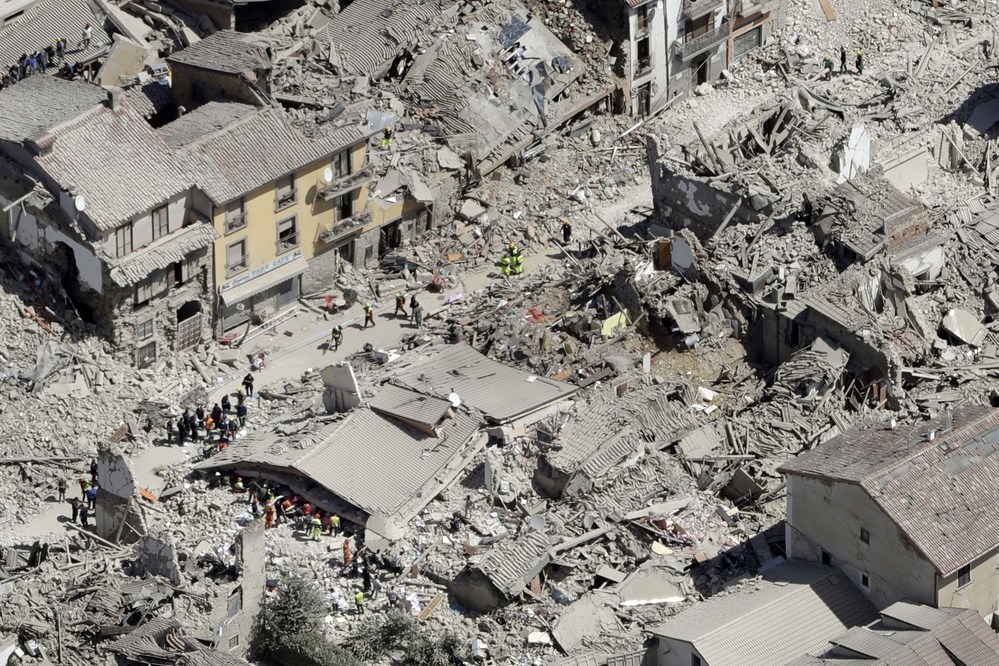 Government is urging  people to donate blood for victims of this catastrophic quake there is an nteractive map  where people can give blood in Rome and in neighboring areas. 
You can find it here: Please visit and share this interactive map
Dramatic aftermath scenes captured by drone
Source: AP
Update 19:37 pm European time
New casualties estimates came through 120 confirmed deaths since this moment and many missing and wounded. Death toll is expected to rise much more.
Prime Minister Matteo Renzi said on Wednesday evening that at least 120 people are dead as a result of this devastating earthquake.
Night hass fallen over the central Italy. On behalf of TBU NEWS…I express deep condolences to the family and friends of tragically deceased.
Latest casualties report : 247 dead number of missing and injured is unknown.
* Thursday the Day After – Horrible aftermath – Rescue OP (streaming Live by
RT)
Death toll revised
The civil protection department revised downwards the death toll from Wednesday's earthquake in central Italy from 247 to 241 after the prefecture in Ascoli revised down the dead in the Arquata del Tronto area from 57 to 46 while the toll in the Amatrice and Accumuli areas was revised upwards from 190 to 195. The toll is still provisional. Arquata del Tronto is in Marche while the other two towns are in Lazio. – confirmed by ANSA Italy's national news agency
Update info 18:00pm European time
The provisional death toll from yesterday's 6.2-magnitude earthquake in central Italy has risen to 250, civil protection officials said Thursday.
The confirmed victims in the Lazio mountain village of Amatrice rose to 193, while 11 were confirmed dead in the nearby village of Accumoli. Another 46 have died in the Arquata area of the neighboring Marche region, said Civil Protection Emergency Director Titti Postiglione.
As well, the Civil Protection Department said a  total of 238 people have been rescued from under the rubble so far. The Alpine rescue service has extracted 23 people from the rubble in the Marche region, and the fire brigade has rescued 215 people overall. – Reported by ANSA.IT
Latest updates
The Civil Protection Department said Friday the latest provisional death toll from Wednesday's earthquake in central Italy is 278.
The quake killed 218 people in Amatrice alone, according to the new toll, while the toll in Arquata, 49, and Accumoli, 11, was unchanged.
Civil Protection said 238 people have been pulled alive from the rubble, and more than 2,100 people have been displaced by the quake.
Although Civil Protection said there are no longer any missing persons in the Marche region, at least 15 people are still missing in Amatrice, a Lazio town that was mostly levelled in the quake, Mayor Sergio Pirozzi said Friday. Reported by ANSA.IT
Drone view – Earthquake Zone
Source: Ruptly /RT
TBU NEWS