TBU NEWS is going to continue to follow the continuation of  anti government protests in Podgorica Montenegro.
18:00 – The anti government rally started in Podgorica the capital city of Montenegro. People are gathering to town square.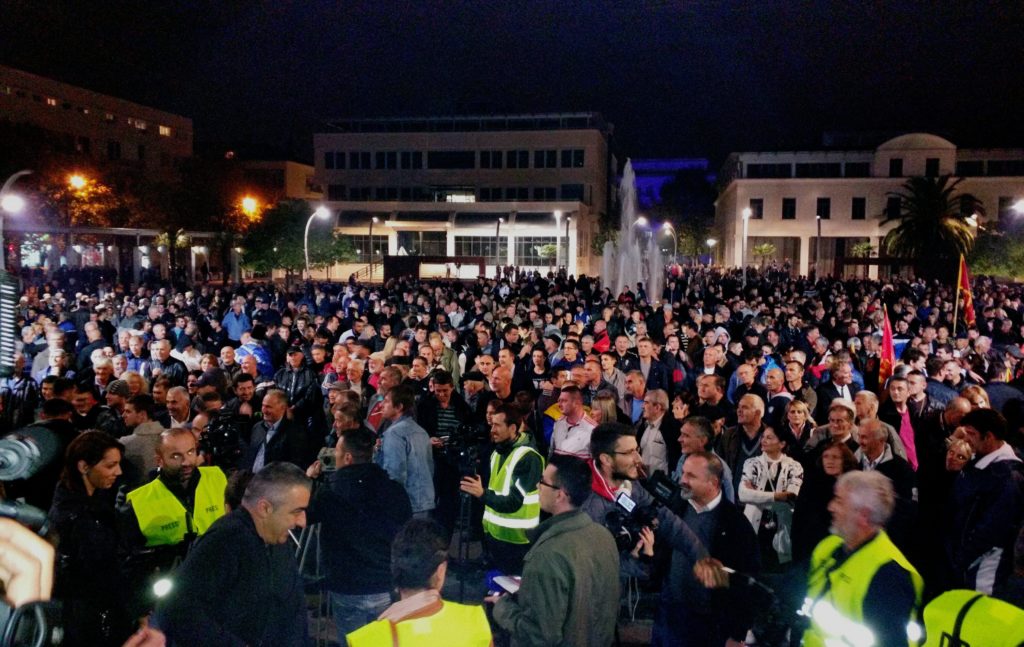 18:15 – A Drone has been seen filming the event. Supposedly a drone is property of a local TV station Vijesti and some speculated that it is the drone that police uses for filming this kind of events.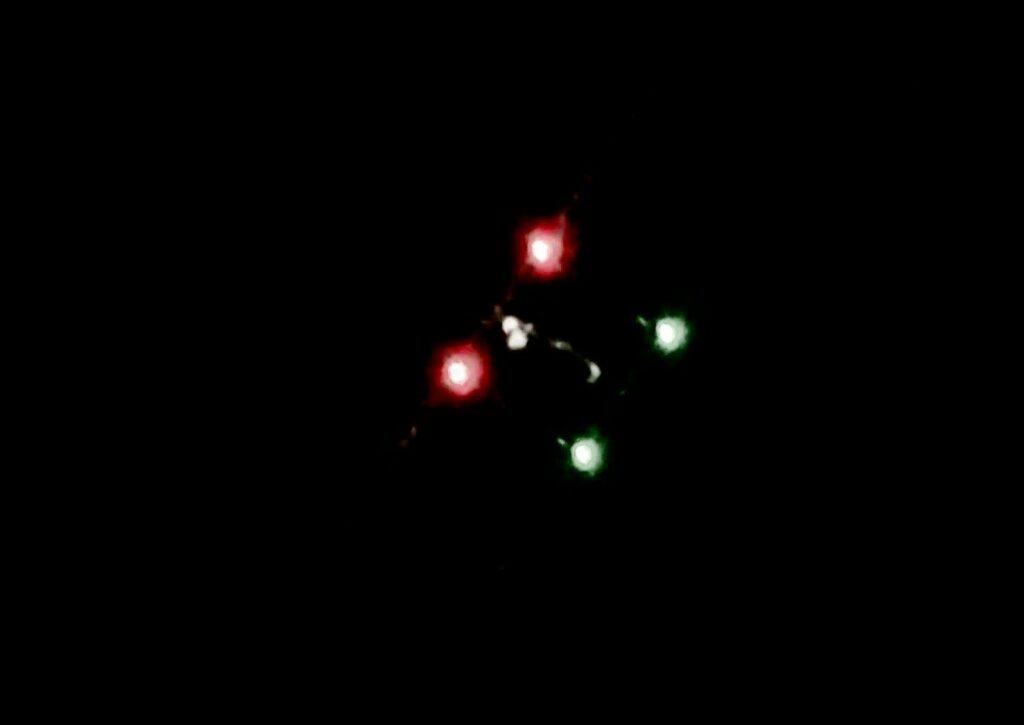 18:30 – The opposition asked people for one minute of silence in deepest sympathy for victims of terrorist attacks that happened in Paris France and that happens all around the world.
18:45 The main rally on the town square has finished and the opposition leaders has instructed the people (in a symbolic way) to occupy and surround the government buildings in Podgorica.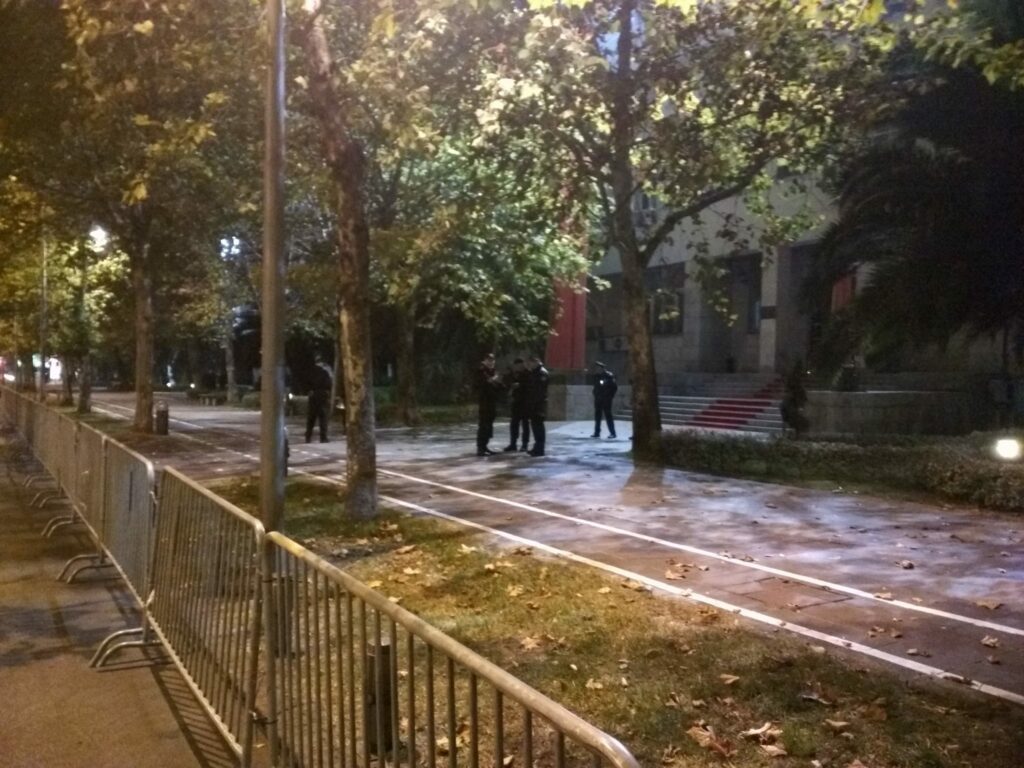 18:50 – The presence of police is not noticeable in large numbers.
19:00 – Protesters are taking their place carrying candles in symbolic gesture of surrounding the governments buildings of Montenegro.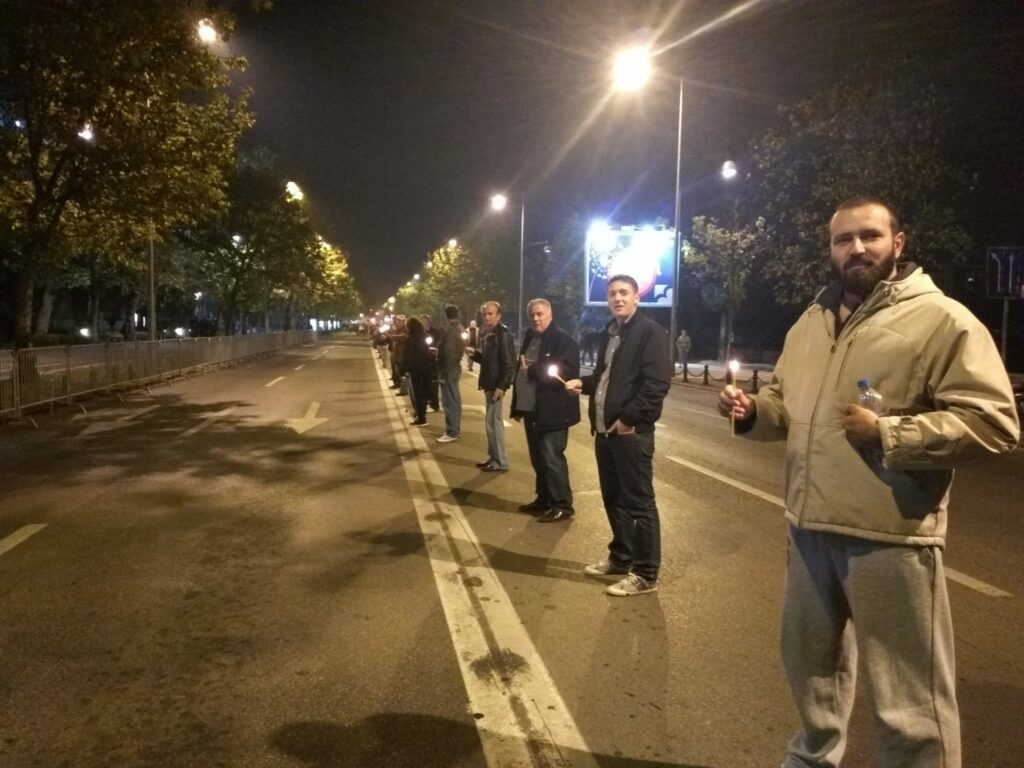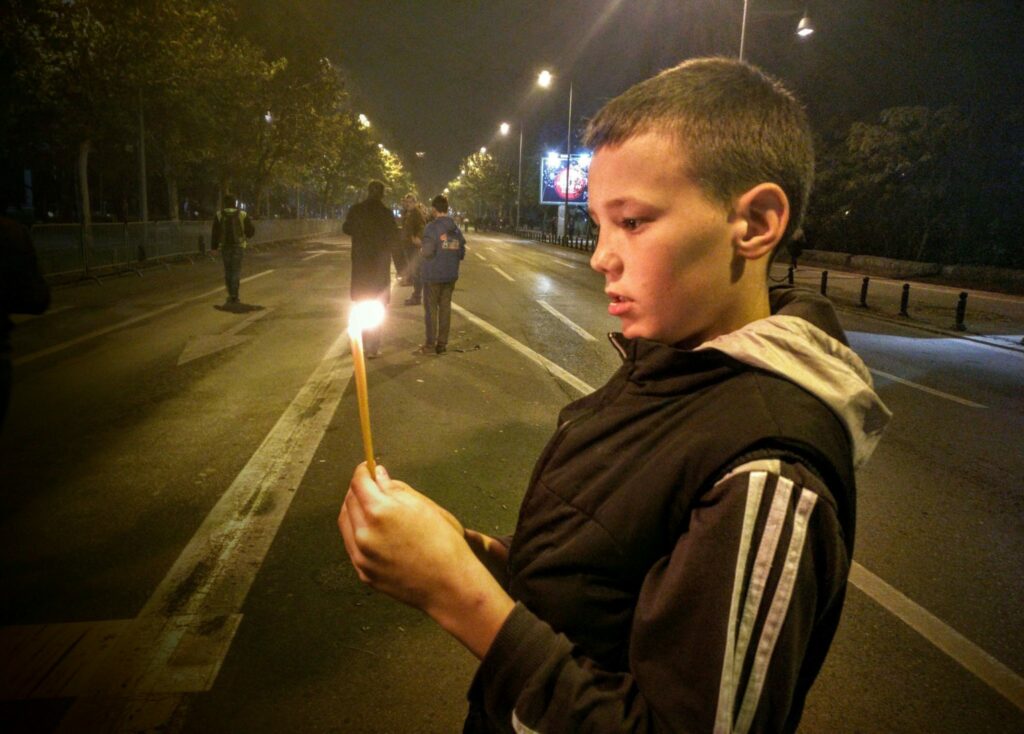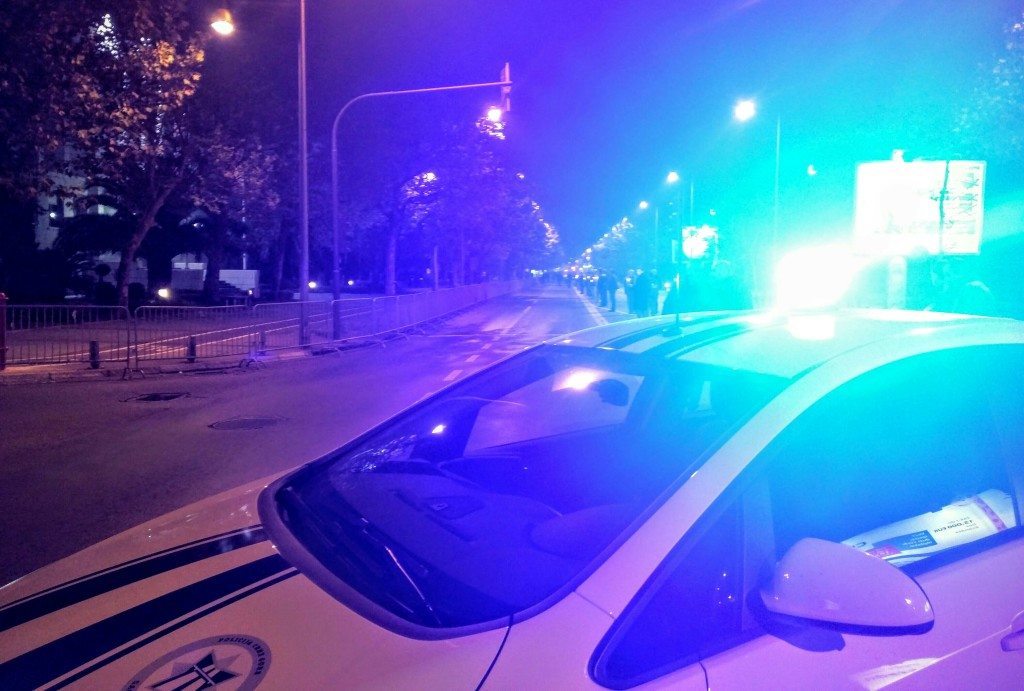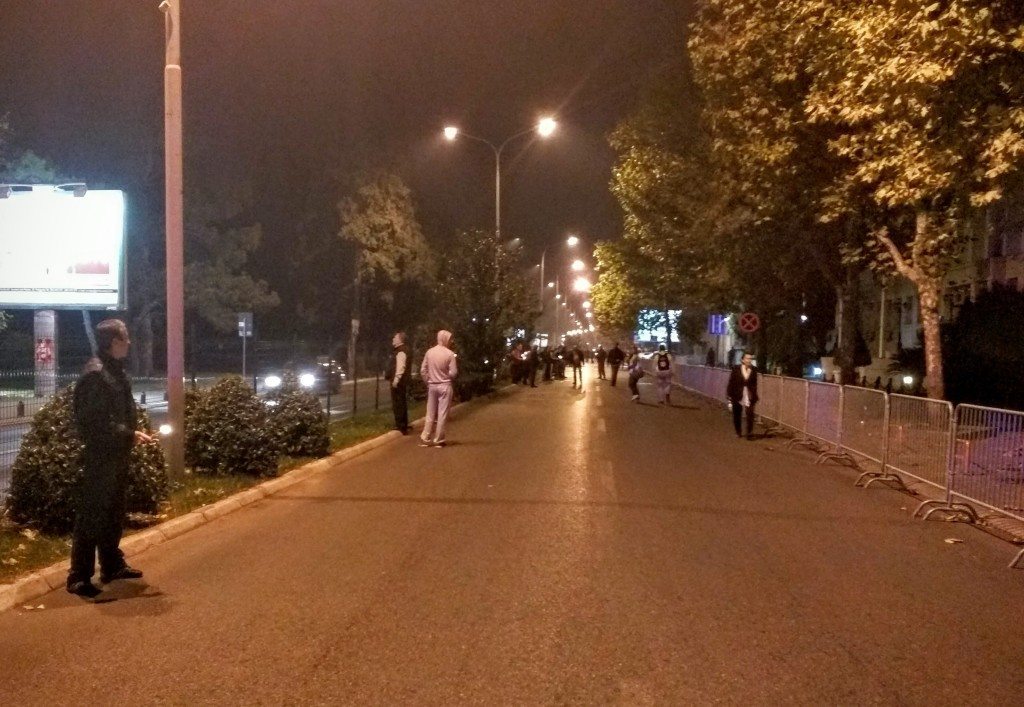 19:37 – The performance has finished and the people is gathering in front of the parliament building in just one more gesture lighting the flares in symbolic gesture of resistance. The police forces are still not present in a large numbers.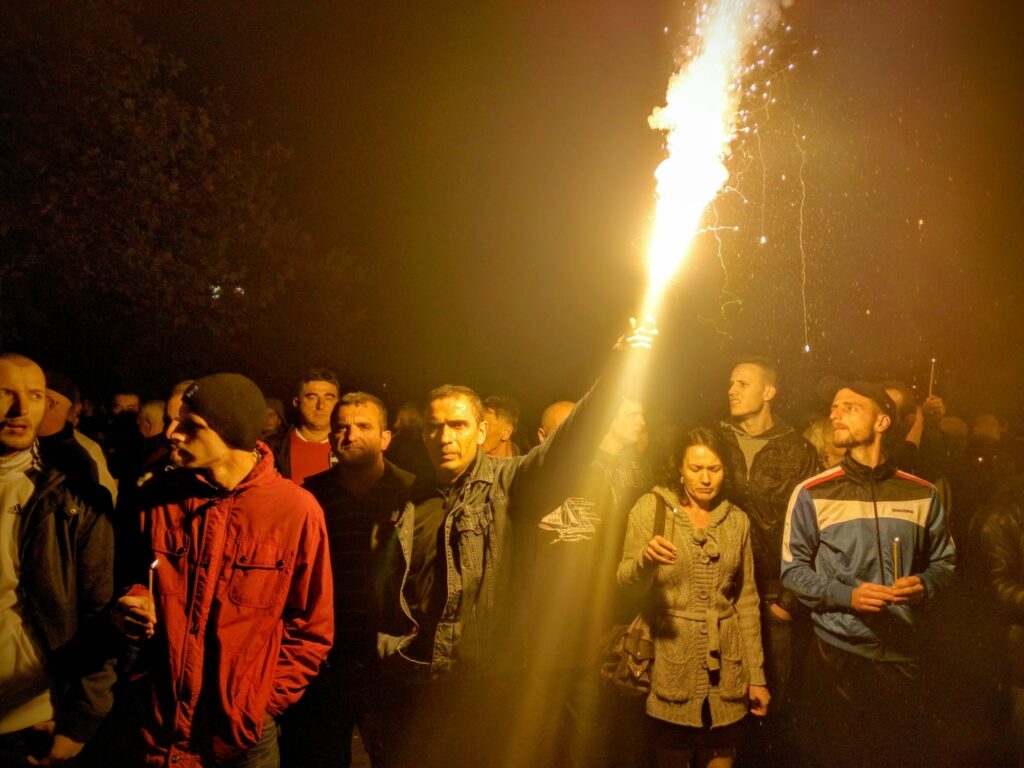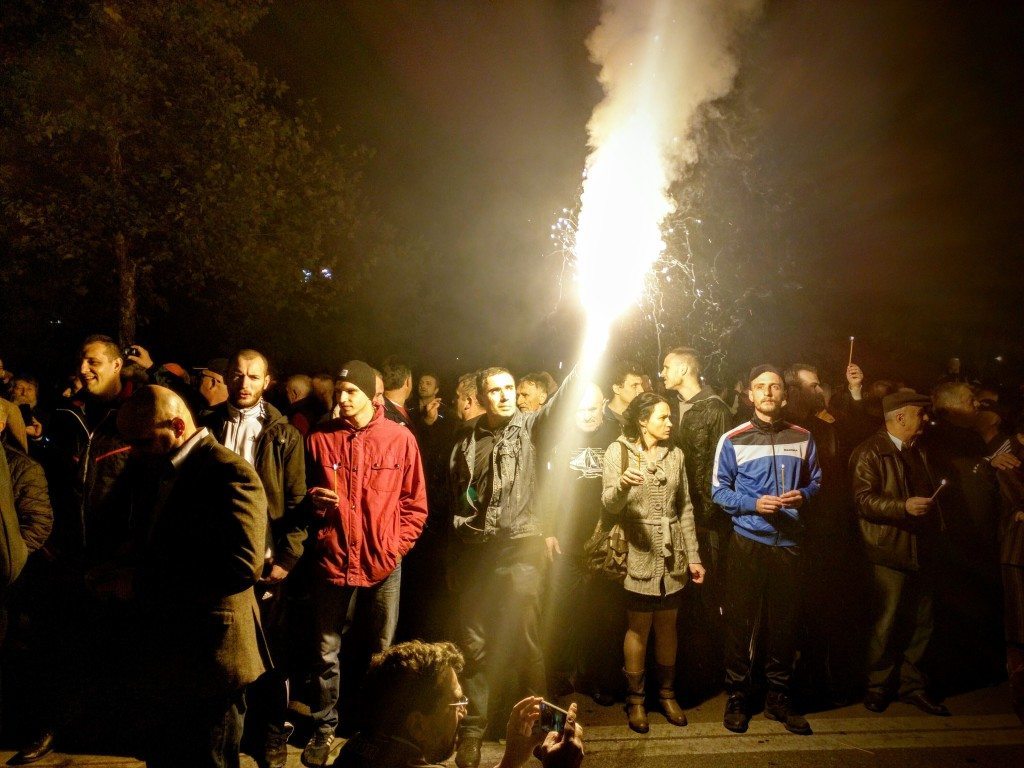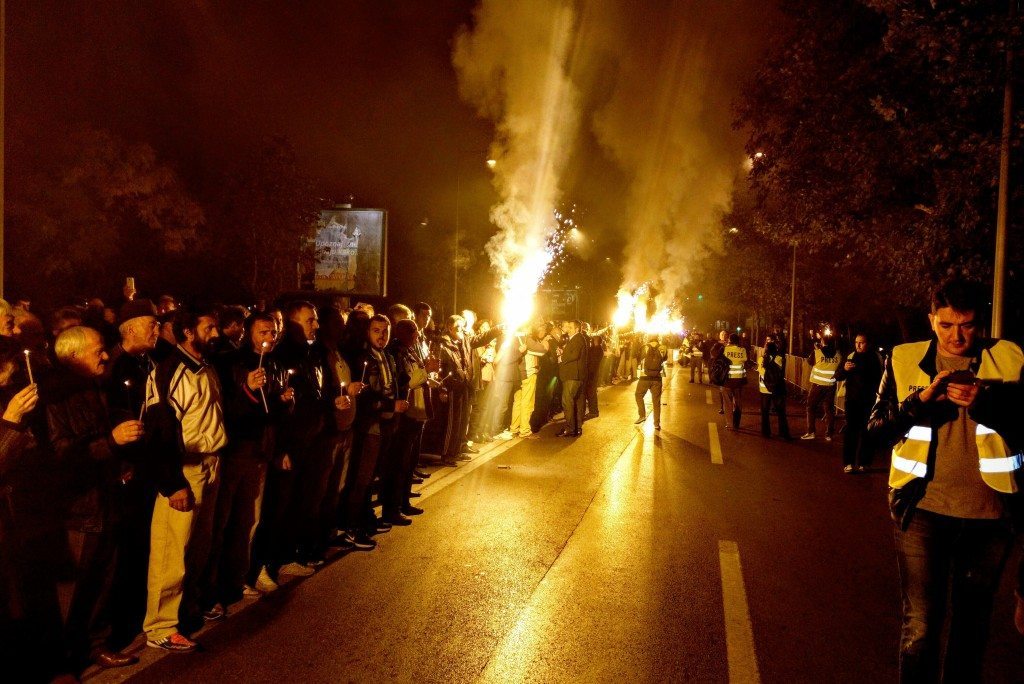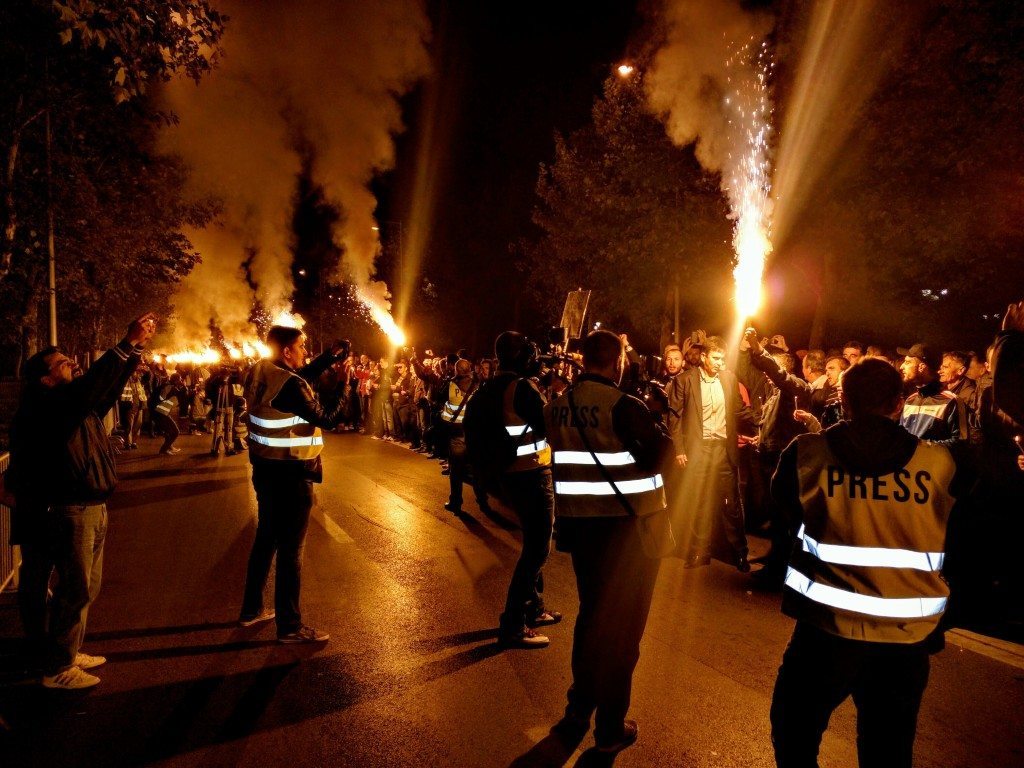 19:48 – The rally in front the parliament building has finished with the closing words from the opposition leaders inviting people on November the 28th on anti government rally in Niksic the second largest city of Montenegro.
The opposition rally in Podgorica has finished without any incident.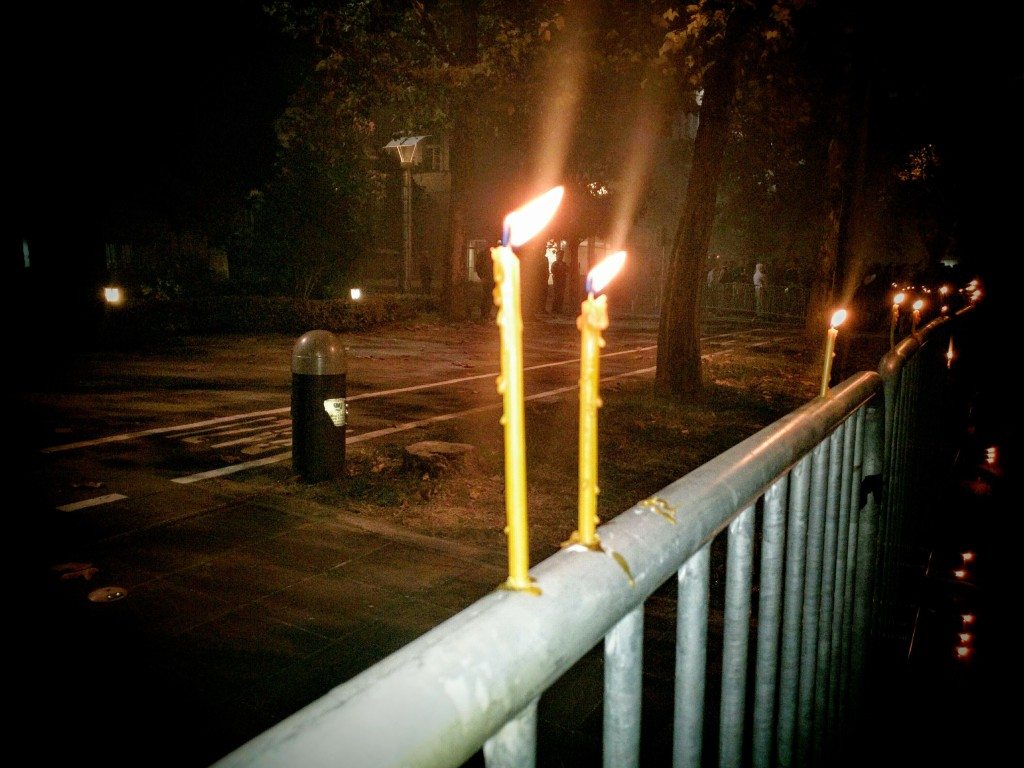 Best Regards
TBU NEWS