After the EU preasure Greek Prime Minister backs down. And what does he do next he clears the Goverment of now (ex) supporters for the old cause.
For the greater good ?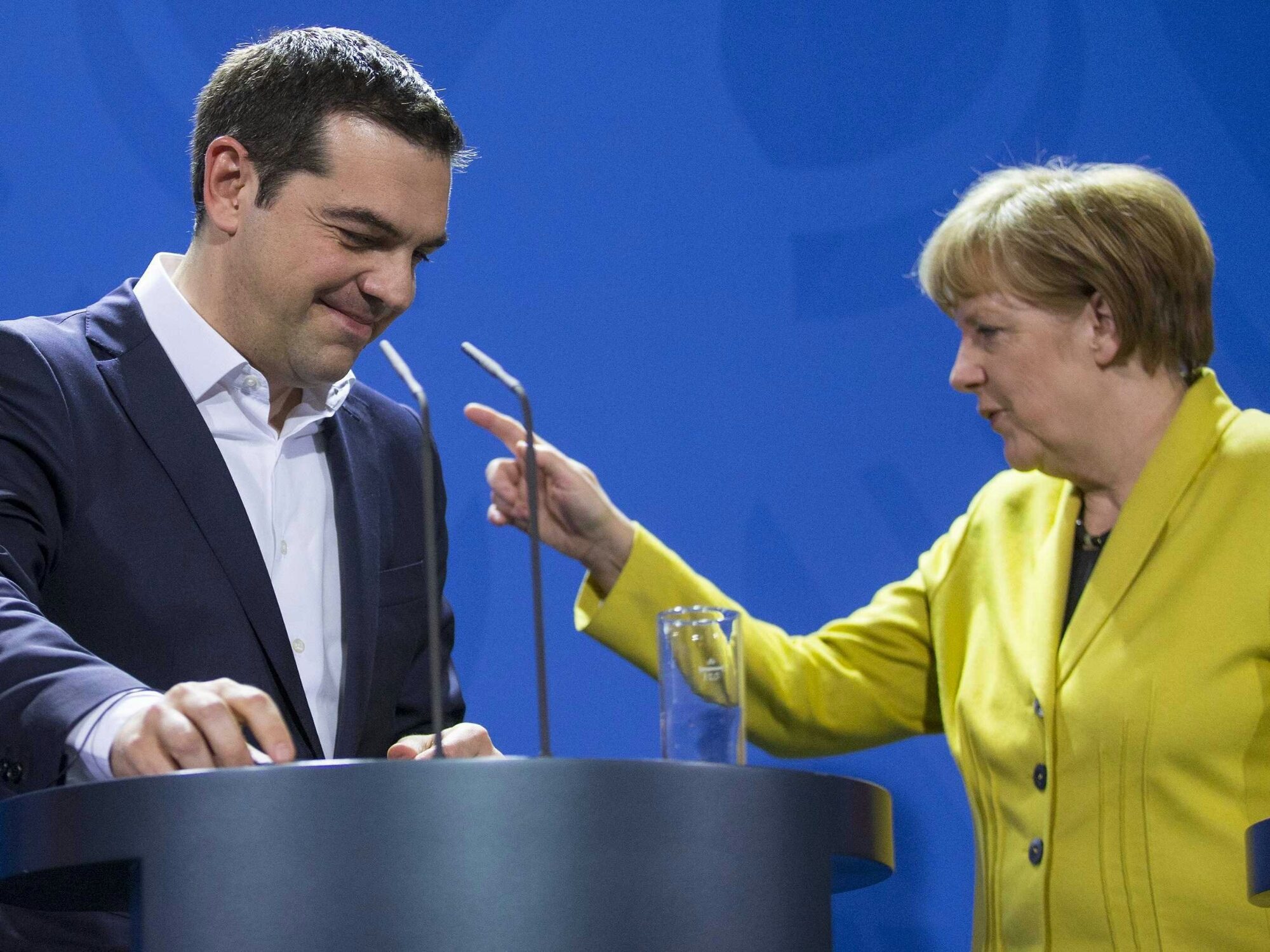 After a two days delay, the Greek Prime Minister has finally reshuffled his office. The names of the new and the majority of present ministers were announced with a written notice shortly before 9:00 pm. Contrary to initial information, they will take an oath probably tomorrow due to the crisis caused by the large number of fires.
The main change in the composition of the cabinet is the removal of Minister of Production Reconstruction, Environment and Energy Panagiotis Lafazanis and the deputy ministers who did not vote in support of the agreement with creditors on Wednesday.
What happened before the recomposition of  Greek cabinet:
Greece reached a desperately- needed bailout deal with the eurozone today after marathon overnight talks, in a historic agreement to prevent the country crashing out of the European single currency.
The country's leftist Prime Minister Alexis Tsipras agreed to tough reforms after 17 hours of gruelling negotiations in return for a three-year bailout worth up to 86 billion euros (USD 96 billion), Greece's third rescue programme in five years.
EU President Donald Tusk announced the deal for debt- stricken Greece on Twitter, ending a bitter six-month struggle between Tsipras's anti-austerity government in Athens and the rest of the eurozone.
"EuroSummit has unanimously reached agreement," former Polish premier Tusk said. "All ready to go for ESM programme for Greece with serious reforms and financial support."
Greece applied last week for a third programme from the eurozone's bailout fund, the European Stability Mechanism, after its previous bailout expired on June 30, leaving it without international financial assistance for the first time in years.
Greek banks have been closed for nearly two weeks and there were fears they were about to run dry due to a lack of extra funding by the European Central Bank, meaning Athens would have had to print its own currency and effectively leave the euro.
New minister in place of Lafazanis is former Minister of Employment Panos Skourletis whose previous post has been assigned to Giorgos Katrougalos, Deputy Minister of Administrative Reorganization until recently. Deputy Minister of Social Security Dimitris Stratoulis and Deputy Minister of Defence Costas Isichos who also opposed the agreement are out of the government too.
The new composition of the Greek government is the following:
Premier Minister – Alexis Tsipras
Deputy Prime Minister – Yiannis Dragasakis
Minister of Interior and Administrative Reconstruction – Nikos Voutsis
Minister of Economy, Infrastructure, Shipping and Tourism – George Stathakis
Minister of Production Reconstruction, Environment and Energy – Panos Skourletis
Minister of Finance – Efklidis Tsakalotos
Minister of Culture, Education and Religion – Aristidis Baltas
Minister of Employment – Giorgos Katrougalos
Minister of Health and Social Security – Panagiotis Kouroublis
Minister of Defence – Panos Kammenos
Minister of Justice – Nikos Paraskevopoulos
Minister of State responsible for fighting corruption – Panagiotis Nikoloudis
Minister of State responsible for coordinating the work of government – Alekos Flambouraris
Minister of State – Nikos Pappas
Government Spokesperson – Olga Gerovasili
Parliamentary representatives: Nikos Phyllis, former spokesman for the cabinet Gabriel Sakellaridis and Alexandros Triandafilidis.
Independent Greeks have acquired another post in the office, namely that of Deputy Minister of Social Security that has been assigned to Pavlos Chaikalis, actor by occupation.
But what is next, what will bee the people's reaction ?
Best Regards
TBU NEWS