Latest update – After a lockdown of The White House that lasted for nearly an hour, United States Secret Service has given the "all clear" but only after the investigation of an unattended bag has been finished .
Earlier: Security Concern Causes Lockdown of White House
Reporters present at the White House stated that they are being cleared from the north lawn due to an unknown security concern.
The President of the United States Donald J. Trump is currently not inside the White House.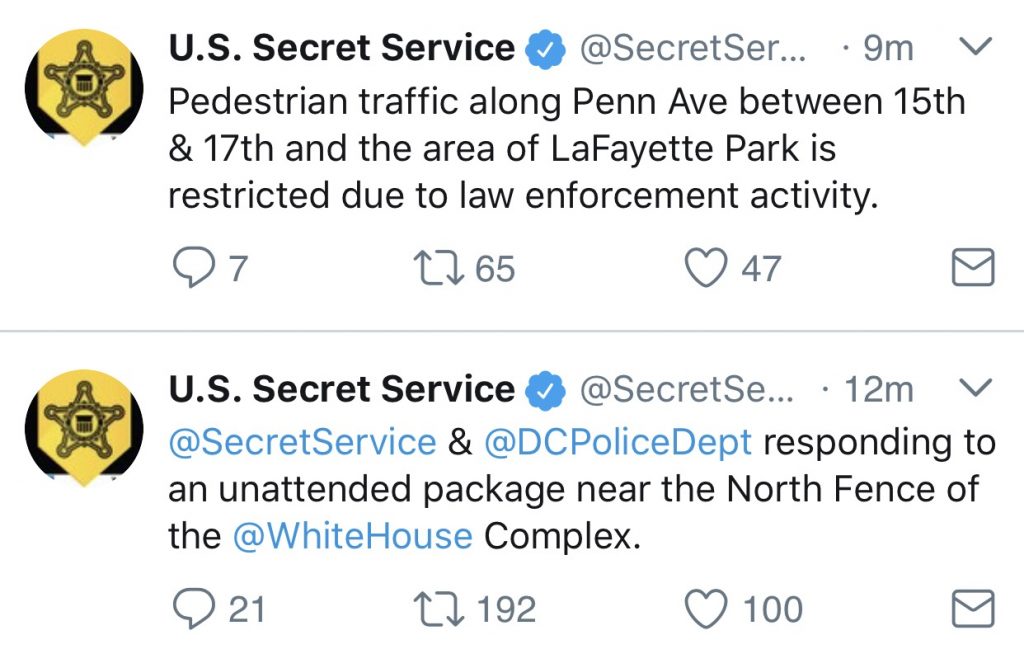 United States Secret Service spokesman said to reporters that the main cause for the lockdown was initiated by an unattended bag found along the White House's North Fence line.
TBU NEWS