Recently i bought a MacBook Air 2016 upgrade with 8GB of ram. I must say that I am a quite satisfied customer. Lets elaborate on this a bit further. Due to the fact that I was a Windows consumer for most of the time of my life it was a very difficult decision for me to transfer to a Mac.
For quite some time I have managed my work and my private stuff on a Acer AMD machine:
Acer V5-552G – AMD Quad-Core A10-5757M Accelerated Processor 2.5GHz with TurboCORE Technology up to 3.5GHz, Windows 10 Pro" HD Widescreen CineCrystal LED-backlit Display, AMD A76M Fusion Chipset, AMD Radeon HD 8750M Graphics with 2GB of dedicated DDR3 VRAM, 8GB DDR3 Memory, 1TB SATA Hard Drive (5400RPM)…
I have used this machine for all of my private and web related work: managing of web content, administration of web sites, managing of cloud hosting servers, Youtube content, Social Networks, Adobe Photo shop, couple of low performance video editing programs .etc This laptop  has worked flawlessly on Windows 10 and for quite some time has managed to get the job done.
But as time was passing by the machine started to get quite sluggish. By introducing of Adobe Premiere and Adobe After Effects in my daily web related work this quite powerful machine was not enough to get the job finished without any frustration of waiting and occasional system freeze. I began to search for a solution.
My search has been based on my needs and i did not want to spent much money for it. Many of web designers and people that take video editing serious are using Mac computers. My friend is one of them and he uses MacBook Pro. Let me just remind you that i am not a professional web designer that needs super power computer to do its job. But Mac seemed as a solution to my problem. So i visited apple.com and stood in amassment. The prices where quite high but the power of mac machines are well known and their tech specs are high too. If we take the ratio between prices and quality of MAC products the same becomes acceptable.
At first i had decided to keep the struggle with my Windows machine but the struggle did not last for long. I went on some forums and talked to some people about my issue. After some short time of deliberation i went to an authorised Apple premium reseller and bought a MacBook Air 13″ (2016 upgrade) for 899 eur.
MacBook Air 13″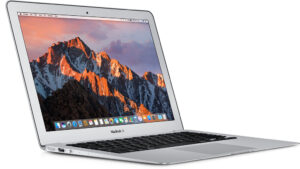 13.3-inch (diagonal) LED-backlit glossy widescreen display
Resolution:
1440 by 900 (native)
1.6GHz dual-core Intel Core i5 – 5250U
(Turbo Boost up to 2.7GHz) with 3MB shared L3 cache
Intel HD Graphics 6000 with up to 1.5 GB LPDDR3 SDRAM
shared from main memory
8GB of 1600MHz LPDDR3 onboard memory
128GB flash storage – GB PCIe-based SSD
Two USB 3 ports (up to 5 Gbps)
Thunderbolt 2 port (up to 20 Gbps)
MagSafe 2 power port
SDXC card slot
3.5 mm headphone jack
802.11ac Wi-Fi wireless networking; IEEE 802.11a/b/g/n compatible
Bluetooth 4.0 wireless technology
Stereo speakers
Dual microphones
It was some kind of a discount and a person working there told me that quite alot of journalists have bought Air and managed to get their job done quite easily on it. It was a great customer experience.
So i bought it and went home.
Experience 
Immediately after, I have turned it up and noticed the difference. In front of me was Mac OS Sierra not Windows and it was not the only difference. The next best thing is speed.  MacBook Air has looks, has quality and the most important thing MacBook Air has speed. I must not forget to mention battery life. Battery on this beauty lasts for amazing 12 hours. Battery is what we all need especially when we use our devices in the move, very often and as a daily driver.
I needed some time to get used to Mac OS but eventually after couple of days it all became quite familiar and easy to use. Typing experience on MacBook Air is quite unbelievably fast and pleasurable. Right now i type two time faster then i used to type on my previous lap top. Interface is quite user friendly. You can easily go from desktop to folders and applications just by taping few times. Everything is synchronised with apple services seamlessly and in background. Security and privacy features are quite good. I am quite confident in Apple about handling of security and privacy of its own customers. One of security options that i use and that i must mention is FileVault. It is good to now its there.
Google integration is not perfect but Google chrome and Google Drive are working flawlessly. You may conclude that 128GB of SSD is not much, yes it is not but Mac OS has one great option called Time Machine. I use Time Machine to back up all of my work on a 1 TB of HDD. Time machine backs up all of the data seamlessly and in background. You just need to connect your HDD and the rest of it its done automatically. Time Machine is saving backups in encrypted and secure format.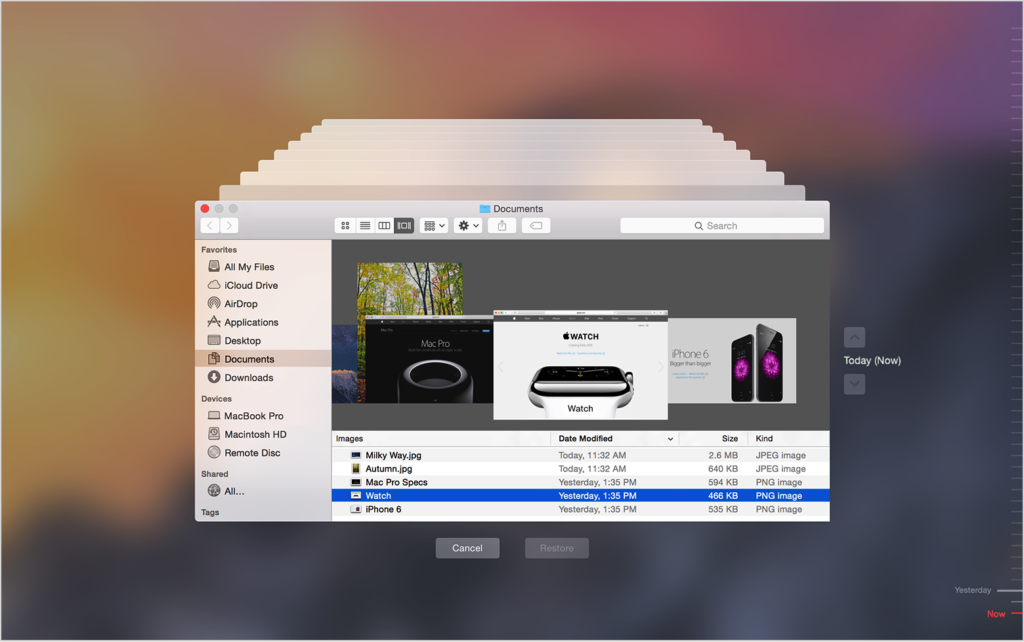 For more details please visit:
Regarding my usual work: managing of web content, administration of web sites,  Youtube content, Adobe Photo shop .etc MacBook Air performs much better than my previous Windows device did. I am able to do all of my work very fast and without any issues while doing it. So basically i have much more time to concentrate on the content of my work and not to worry about the system on which i work. MacBook Air does not lack the performance quality even if you are using multiple programs simultaneously. Its a great thing Believe me!
So the usual things are being done much easier and faster on MacBook Air then on my previous device. Everything looks much stable and I am feeling much comfortable while using it. But as i mentioned on the beginning of this article I was in need to use Adobe Premier and Adobe After effects.
Please look at this TBU NEWS teaser video bellow. It has been finished on MacBook Air using Adobe; Photo shop, Premiere, After Effects and Apple: Final Cut X Pro.
This promotional video has been edited and rendered on MacBook Air. After effects project of this video was large. Final size before rendering was 2,6 GB in size. So it was a quite large file to render. Nevertheless, Rendering of this large project by MacBook Air took only 23 minutes to finish without any pre-rendering of separate parts of the project. The process of editing was quite smooth and enjoyable.
---
Professional view – What to chose MacBook Pro or MacBook Air
The MacBook Pro is generally a better choice for shoppers who plan to use their laptop for more than just basic word processing and web browsing. Professionals using processor-intensive software like Adobe Photoshop or Final Cut Pro may need the snappier performance the Pro offers. No matter which Pro model you choose, you'll be getting a speedier processor, an option to add more memory (15-inch Pro models only come with the 16GB memory option, double that of the Air), and a sharper screen than the Air.
Apple now offers several Pro laptops to choose from: the new Touch Bar-enabled version (starting at $1,799 for 13-inch, $2,399 for 15-inch), a similar new Pro without the Touch Bar (starting at $1,499 and only available in 13-inch), and last year's MacBook Pro (starting at $1,299 for 13-inch, $1,999for 15-inch.)
The previous MacBook Pro is a solid option for those looking to save some cash but also need more horsepower than the Air can provide. It's $200 cheaper than the new non-Touch Bar MacBook Pro, and offers a brilliantly sharp screen, great battery life, and plenty of power.
Still, the 2016 edition is probably a better choice for most people, unless you're on a tight budget and really can't get by with an Air. Nearly everything on the new MacBook Pro has been at least slightly improved, with faster performance, a thinner and lighter body, a more colorful screen and larger touchpad.
The MacBook Air, starting at $999 and only available new in a 13-inch size, is now the cheapest option in Apple's laptop lineup. With its long battery life, lightweight design, and solid performance, it's still the best option for most people. But the question is: For how long will that be true? During Apple's most recent Mac event, the company gave no indication that it plans to update the Air any further. Buying the Air may make sense now, but if Apple doesn't upgrade it soon, that advice may change.
The Air offers more variety than Apple's newer notebooks in terms of ports (two USB 3, one Thunderbolt 2, and an SD card slot), which means most buyers won't need to purchase extra dongles to use multiple peripherals or charge their phone while using an accessory. But it doesn't include any USB-C ports, a factor that may limit its usefulness in the future.
For the price, the MacBook Air still offers enough computing prowess to meet basic needs without getting overwhelmed. Those seeking an ultralight laptop primarily for browsing the web, word processing, viewing photos, and streaming media will be satisfied with the Air. Its light weight and long-lasting battery make it particularly great for frequent travelers. All told, the MacBook Air is best for buyers in search of an Apple laptop with more power than the 12-inch MacBook that won't cost as much as a Pro.
---
This was not in any way a promotional article or paid endorsement of Apple products nor did i stated that Windows 10 or any windows machine is not good. Not at all. Windows experience was very good and i would recommend it to others but right now i was in need for Mac. My experience with MacBook Air was and is quite good. MacBook Air is still the Mac that gives enough. This was my opinion and my experience that I have the right to have and to share.
Written by Founder of TBU NEWS Zeljko Mihajlovic
Sources used: Apple, Time, Wikipedia
Best Regards
TBU NEWS