For all those US government employees that will not get payed this month or told not to return to work on Monday. Please be free and call upon members of Democratic Party and your representatives in US Senate and ask them why they done it and did they thought about ordinary people and employees or only about themselves and their special interest?!
WHEN YOU ARE LOOSING IN EVERY POSSIBLE WAY, WHAT DO YOU DO? YOU OBSTRUCT!
Obstruction of Democrats has nothing to do with a bill to keep government open but it has everything to do with the fact that Trump presidency is far more successful then they ever thought it would be! Also lets not forget that this has a pure symbolic meaning due to the fact that Friday 20 was the day when the 45 President of United States Donald J. Trump was inaugurated, just one year ago. – TBU NEWS –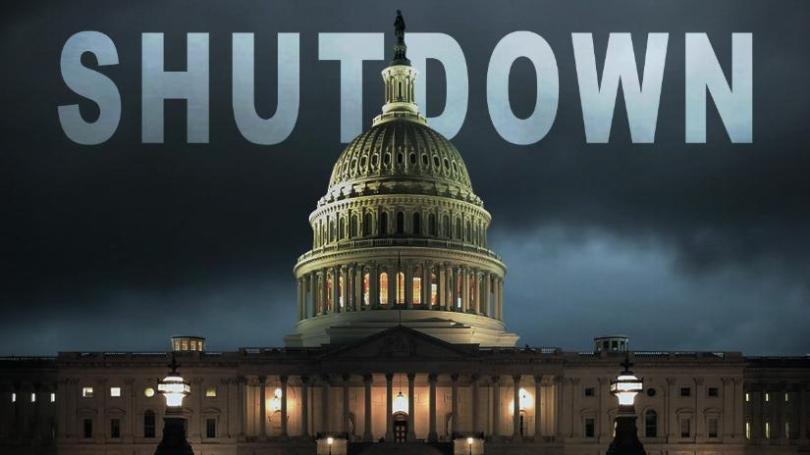 The U.S. government shut down at midnight Friday after Congress failed to overcome divide between Democrats and Republicans over immigration and spending.
Earlier The President of the United States Donald J. Trump twitted:

"This is the One Year Anniversary of my Presidency and the Democrats wanted to give me a nice present. #DemocratShutdown For those asking, the Republicans only have 51 votes in the Senate, and they need 60. That is why we need to win more Republicans in 2018 Election! We can then be even tougher on Crime (and Border), and even better to our Military & Veterans!"
White House Press secretary Sarah Sanders also criticized the Democrats actions in US Senate and twitted the following statement : "One year into the Trump presidency, Democrats can't shut down the booming Trump economy so they shut down the government instead. This is the behavior of obstructionist losers, not legislators. Do your job Democrats: fund our military and reopen our government #SchumerShutdown "
Read the Official White House statement on #DemocratShutdown:
"Senate Democrats own the Schumer Shutdown," the White House said in a statement shortly before midnight. "Tonight, they put politics above our national security, military families, vulnerable children, and our country's ability to serve all Americans. We will not negotiate the status of unlawful immigrants while Democrats hold our lawful citizens hostage over their reckless demands. This is the behavior of obstructionist losers, not legislators. When Democrats start paying our armed forces and first responders we will reopen negotiations on immigration reform. During this politically manufactured Schumer Shutdown, the President and his Administration will fight for and protect the American people."
SCANDAL AND DISGRACE – Democrats puts DACA before the needs of the American people and the government services the American people depend on!
"Apparently they believe the issue of illegal immigration is more important than anything else, than the government services the American people depend on," Republican senator McConnell said.
In preparation for a shutdown, Budget Director Mick Mulvaney sent a memo to the heads of federal agencies and departments Friday afternoon. Mulvaney advised them to be ready to furlough non-essential employees, and suggested they review their specific contingency plans in the event the federal government shuts down.
Office of Management and Budget Director Mick Mulvaney accused Democrats of opposing a bill that contains nothing they are against.
"They don't oppose anything in the bill, but they are opposing the bill," Mulvaney said, pointing to popular measures in the bill such as funding for the Children's Health Insurance Program (CHIP).
Mulvaney told reporters Friday that a closure would not affect national parks, the military or other services most desired by citizens, except for the fact, that those employees and armed service members would not be paid.
Fox News has found out that the Trump administration will not "weaponize" the shutdown, closing various monuments and national parks, to create a "show" as critics say the Obama administration did in a 2013 closure.
Source: White House, FoxNews, RT
Regards
TBU NEWS