Three big explosions have ripped the capital city of Belgium and European Union. In one horrific terrorist attacks on Brussels. Three explosions that ripped through the Belgian capital of Brussels on Tuesday killed at least 36 people and wounded 250 more, according to Belgian media.
Update – A fourth bomb (third on airport), which failed to explode during Tuesday's attacks at Brussels Airport, was safely deactivated, a spokeswoman said.
Update – Police in Brussels launched a series of raids in a massive manhunt for one of three men seen wheeling baggage trolleys through the city's airport shortly before coordinated bomb attacks struck the departure hall and at a downtown metro station, killing at least 36 people and injuring up to 250.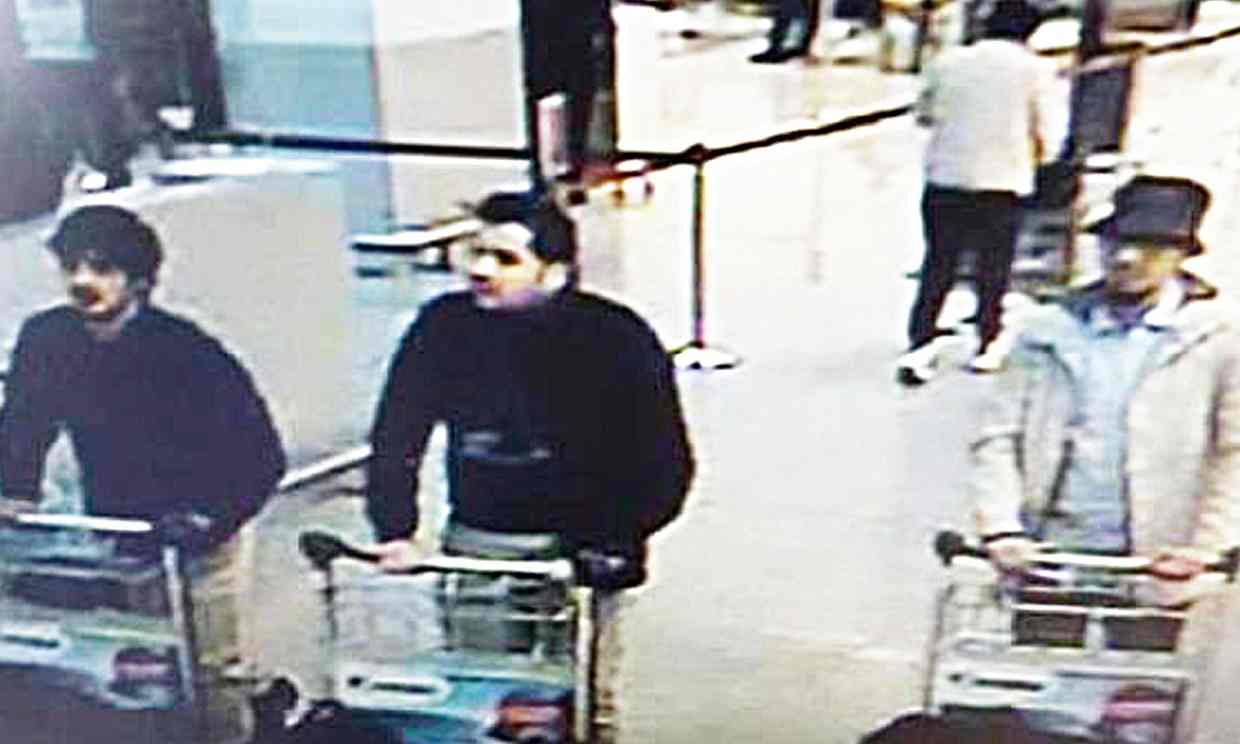 Two of the suspected attackers, captured on CCTV dressed in black and wearing black gloves on their left hands thought to have concealed detonators, "very likely committed a suicide attack", the federal prosecutor, Frederic van Leeuw, told a news conference.
Panic and horror could be seen everywhere on the streets on ormal EU capital.
Belgian federal Prosecutor Frederic Van Leeuw said it was too soon to know exactly how many people died in the bombings.
Of the two explosions at the airport, at least one was a suicide bombing, Van Leeuw said.
The subway station blast happened in the Brussels district of Maalbeek, near the European quarter, where much of the European Union is based.
There are reports that ISIS has claimed responsibility.
A Belgian news agency also reported that witnesses had said they heard gunshots and shouts of Arabic at the time of the airport explosions fuelling fears that this may have been an attack inspired by islamic State (ISIS) terrorists.
Some strong pictures and graphic 18+ viewer discretion advised: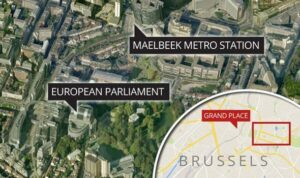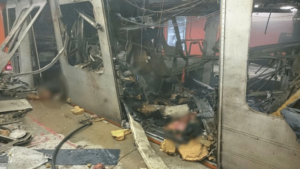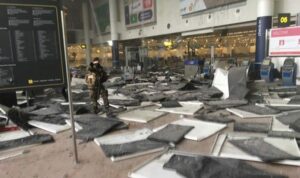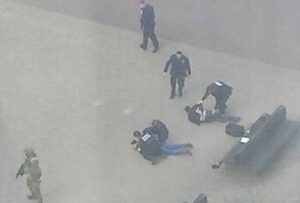 So as wee can all see chaos and horror is unfolding on the streets of Brussels and ISIS took the responsibility.
ISIS A MISTAKE THAT SHOULD BE ERASED
The situation is slowly getting out of control and it must not be allowed. You can all see what is happening only this month we are witnessing a dozen terrorist attacks all over the world.
The situation that happened in Moscow with the decapitation of a 4-year old child, explosions in Turkey, now Brussels not to mention Paris attacks. Things are slowly getting out of control. But only together we can stop  this madness. ISIS story must be put to an end. Firmly and with resolve. But only together Russia, EU , United States , UK,  together with the moderate Islamic countries that are against this madness.
But we all must be extremely vigilant. This is not. This must not be a war of religion or a declared war on Islam. This doesn't need to be a war at all. This must be one united but strong and firm response coming from civilised world to this outrageous madness.
Also we must not allow for our freedom to be swept away. These tribulations should not be allowed to be used as a excuse to restrict our freedom, our privacy, freedom of speech and expression. There is a possibility for some laws to be passed under the pretext "Fight against terror". Do not go along with that. Because at long term that is bad for us. We do not need police state. No. You do not want to live in that kind of society nor your children would. We should not allow that this distortion destroys our way of life. These are dark times but we should not try to find way out by just staying in that dark and stumbling on everything that comes on our way. Just turn on the light you will not stumble on anything and you will find the exit more quickly. If we allow ISIS to change our way of life then they have won and we have lost. 
We must not allow ourselves to get things completely out of control. And I must say that things are close to get out of control and burst into more madness as never before.
Human civilization is on its crossroads are we going to allow thousands and thousands of years of our progress and evolution to be destroyed and put into dust and flames.
NO we should not. We should not succumb to fear and the same darkness that we are fighting against. We must fight for our future. But fight smart and with resolve. United in one common goal to make our future better for everyone Catholics, Orthodox, Muslims, Buddhism, for everyone. Every religion, race, color, country.
This is the goal and perception that we need to fight for. It is time to put a stop on this Distortion and madness that is all around us. It is time to put a stop to horrors of ISIS.
Put aside our differences or soon no differences are going to be left.
United and Strong for our future and our children future!
Written by Founder of TBU NEWS Zeljko Mihajlovic
Best Regards
TBU NEWS